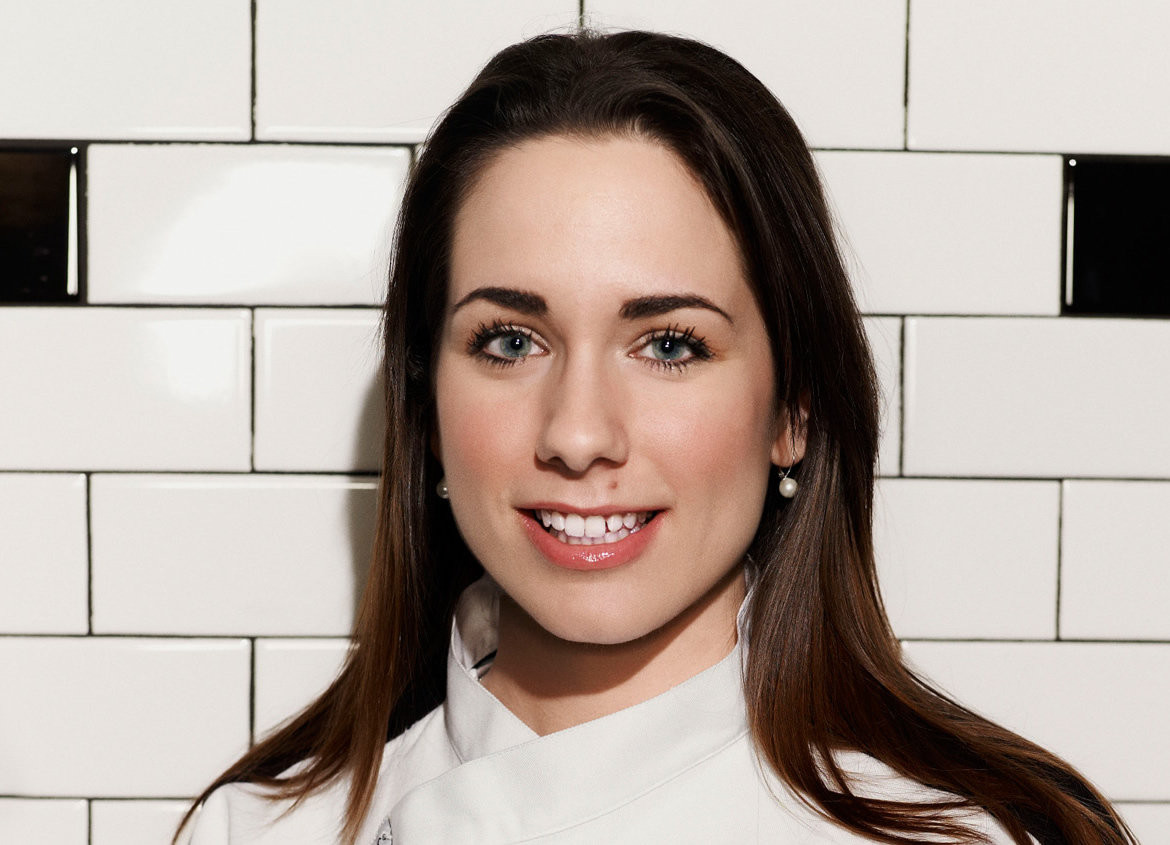 Hell's Kitchen
Chef Amanda Colello was born and raised in Tuckahoe, New York. Amanda, coming from a close-knit Italian family grew up cooking from as far back as she can remember. It was only natural for her to take to the culinary world.
Amanda's has been in the restaurant industry for 11 years. Her first job was working for The Beau Rivage Casino in Biloxi, MS. After seeing the artistic craftsmanship of the food there, Amanda was inspired to leave the south and attend culinary school. Amanda decided to move out to Pasadena, California to attended the Le Cordon Bleu, College of Culinary Arts.
Upon graduating from LCB, Amanda took a four month unpaid externship with world renown Chef Thomas Keller's at his restaurant Per Se in NYC. When her externship ended she went on to open BLT Steak in the Ritz Carlton, White Plains, NY. Due to an illness in the family, Amanda left her position at the Ritz and move back to California. Intrigued by the thought of learning molecular gastronomy she jumped at the opportunity to work with world renown Chef Jose Andres taking a job at The Bazaar by Jose Andres. Being mentored by Chefs Jose Andres and Michael Voltaggio was a once in a lifetime opportunity. Being a part of the opening team for The Bazaar and the SLS Hotel in Beverly Hills, CA was an experience full of learning and growth.
Amanda applied to be a contestant on FOX's television show Hell's Kitchen. Through various interviews & beating out several thousand other applicants, she joined the cast of eighteen for Season 9 in 2011! Working for Chef Ramsey was one of the most intense experiences of her professional career, testing her limits and building her confidence as a chef.
After the show Amanda collaborated in the opening of the gastropub Brew-ligion as an Executive Chef Consultant. After that she decided to take on the Executive Chef position at Barley & Hops, a Gastropub in Temecula, California. During her time there she recreated New American and Old World dishes and paired them with local and imported craft beer, transforming the culinary scene in Temecula.
After accomplishing all that she desired with the company, she left Barley & Hops to pursue a lucrative personal chef career. Missing the energy of the industry and wanting to try something new, Amanda took a position as Sous Chef with Temecula Catering. While there she had the opportunity to work with several high profile clients and wineries throughout the Temecula Valley.
This year will be Amanda's 4th year participating in Reality Rally. After meeting Michelle's Family and the wonderful people at Michelle's Place, Amanda was inspired to help keep Michelle's memory alive by creating The Purple Growler Project. Through the Purple Growler Project, Southern California breweries & gastropubs will be displaying a distinctive Purple Growler Donation Jar as well as making personal donations. 100% of these proceeds raised will go directly to Michelle's Place. Amanda is also now working as Chef de Cuisine at The California Center for the Arts, in Escondido, California.
twitter.com/amandacolello
instagram.com/amandacolello
facebook.com/chefamandacolello
twitter.com/PurpleGrowler