Reality Rally Stars Line Up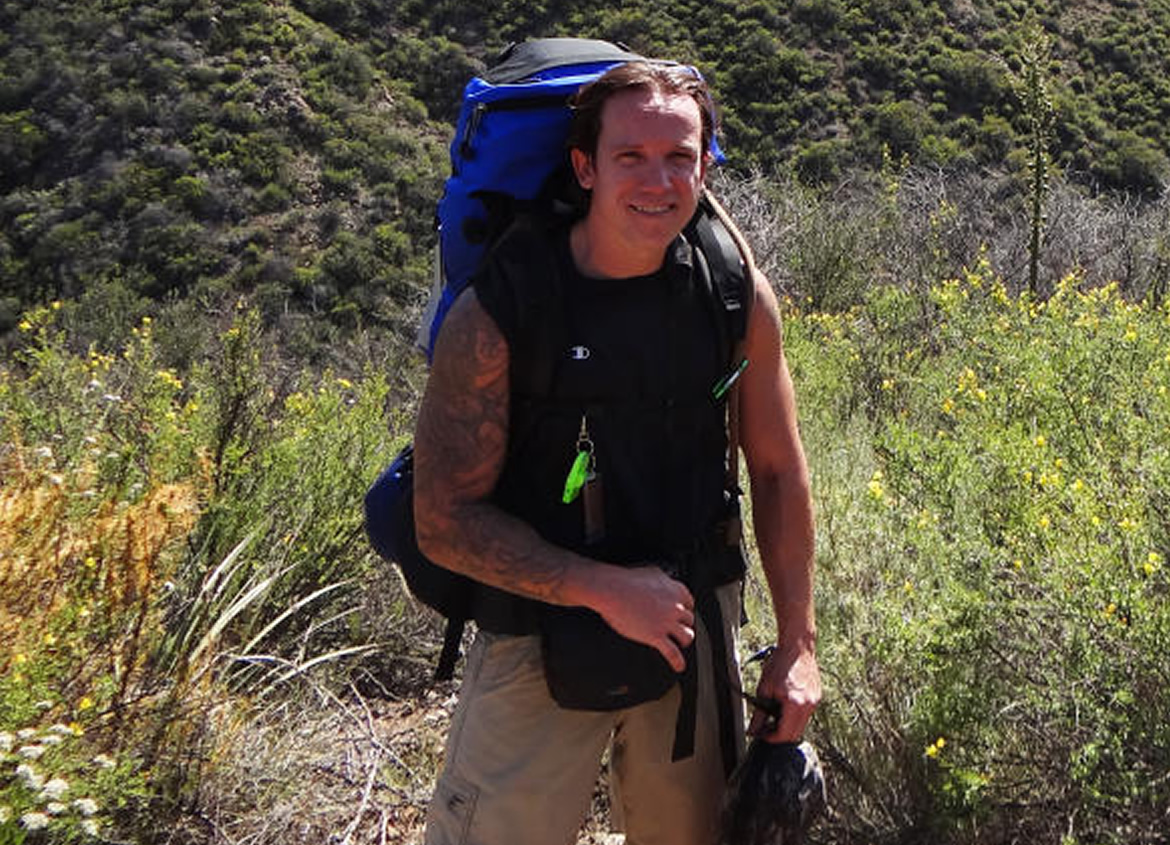 Naked and Afraid
Luke Pytlik is a 37 year old Marine Corps veteran who has been a tattoo artist in California's Temecula Valley for 7 years now. His wife Jacki, is a 1st grade teacher, which makes them an unlikely yet surprisingly happy couple.
Luke has always loved camping growing up, and the idea of minimalist survival has always interested him. In his twenties, Luke and his friends began to study the art of survival and ventured out on their annual "Man vs. Wild" trips for 4 days at a time to test their skills. Usually this took place in the Sierra Nevada's of California. Trap setting has always been a particular interest of his, as it has a tendency to be more pro-active in his eyes for catching food.
Luke grew up moving around continuously with his brother, under the care of his single mother, who always had at least two jobs at any given time. This caused the two of them to most of the time be fending for themselves. Living comfortably with the bare essentials is a natural ease for Luke because of this upbringing. Knowing survival in all aspects of life is something that Luke prides himself on because of the ups and downs he has experienced.
Within the last few years, Luke developed a desire to help other people who are less fortunate than himself and started traveling a humanitarian path. He is the President of the Temecula Valley New Generations Rotary Club, for which he has been a member for almost 4 years. He has traveled to places like Nicaragua to help rebuild elementary schools that are unacceptable for the children to learn in.
In 2013, Luke hiked all 211 miles of the John Muir Trail in California as a fundraiser to build a school for kids that were learning in a building with 2 walls and a dirt floor.
Luke runs his own tattoo business in Temecula called Executive Ink, which is his dream job that allows him to make his own schedule as well as make a good living doing what he enjoys. He was recently featured in The Discovery Channels "Naked and Afraid – Mayan Sacrifice" where he survived with his partner Alyssa for the full 21 day challenge.
Luke and his Rotary club have been working with Michelle's Place for years raising money to buy the children of patients Christmas gifts and now he is excited to use his experience to help raise more money for their amazing cause.