Reality Rally Stars Line Up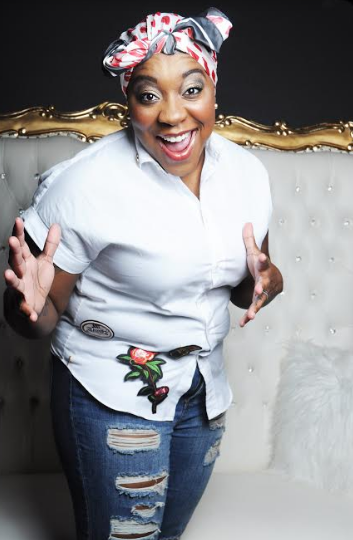 Hell's Kitchen
Chef Shaina Hayden
Shaina Hayden is a native New Yorker, who grew up in Hempstead, Long Island; "The Hillz" known to most. Shaina remembers wanting to be a chef at a young age, however, growing up and maturing took her interests to other things like basketball and music. After getting married and having children her zeal and creativity for cooking came back and she knew it was a passion she had to follow. Cooking and eating repetitive meals pushed her even harder into following her culinary dream and passion of becoming a chef.

Shaina Hayden has mastered every cuisine you can think of and is adventurous enough to put her own spin on the classics. Imagine large portions of crab and lobster in the cheesiest mac & cheese. How about pan seared flounder over rice pilaf with a white chocolate almond vodka sauce? And jerk corn on the cob? From hearty soul food to rich French dining, 5-star chef Shaina can fulfill every need.

Shaina gets her inspiration from watching other notable chefs and everyday people who cook. She feels you can always learn something from anymore. The master chefs that inspire Shaina the most are; Julia Child, Gordon Ramsey, Wolfgang Puck, Sunny Anderson and Andy Van. Shaina is a Food Network fanatic and on her down time, she tries to watch as much as she can to gain more knowledge and inspiration.
A chef for 7 years, Shaina Hayden founded Say Your Grace, LLC to establish her restaurant and catering business. However, she has a vision that's bigger than satisfying your palate. Her long term goal is to provide jobs for men and women coming out of the penal system and anyone else who really needs a second chance. Her heart is also directed toward victims of domestic violence having gone through it herself and is now a proud survivor and champion.

Say Your Grace is an undercover mission's project. With the goal to have multiple locations all over the world, she wants to not only feed your appetite but to plant the seed in your heart—"being grateful shouldn't stop at your plate." Give thanks and pray at every chance you get. One of Chef Shaina's accomplishments is being one of the Top 10 Finalists on the Fox's "16th Season of Hell's Kitchen." This extraordinary opportunity and experience strengthened her resolve and dedication to her culinary journey.

Shaina shares with others that God should be placed first as the head of your life. Pray to God for vision and direction, take the low blows and eat them. Negativity can give you strength and build character; and never let anyone talk you out of your dreams. Leave behind a legacy.