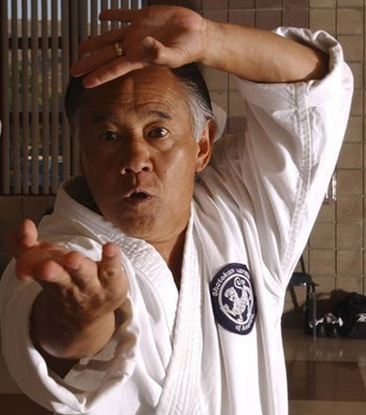 Survivor Panama Exile Island
Bruce Kanegai is a 3rd generation Japanese-American descendant from a Samurai family in Japan. His grandparents emigrated from Japan 100 years ago and settled in Los Angeles. They started one of the first jewelry stores in downtown Los Angeles, which has now become Little Tokyo. Bruce's wife, Nancy, is from Minnesota and she is a direct descendant of William Brewster, the Captain of the Mayflower. Bruce is now retired from teaching High School AP Art, Law-Enforcement for the State of California and Backpacking. He enjoys traveling, adventure and helping a dozen charities. They have two children, Alexander 31 yrs and Danielle 28 yrs. He is looking forward to meeting all the fans at the Reality Rally.
Bruce Kanegai taught Art for the 34 years at Simi Valley High School and Nancy is a 2nd grade teacher at Hollow Hills Elementary School. Bruce has survived many dangerous situations and survived a rattlesnake bite at Lost Canyons Golf Course that was featured on three National TV shows including; It's a Miracle, Worst Case Scenario and 2009 Animal Planet. He was a recent popular contestant on the TV show, SURVIVOR EXILE ISLAND 2006. In addition, Bruce has a large Karate program in the community, completed a 50 year Karate history book, and developed a successful home-based Internet business. He enjoys traveling, photography, reading, skiing, golfing and hiking. Bruce is a motivational speaker to national charity groups, Law Enforcement, Martial Arts groups, Educators, Art instructors, Rotary Clubs, Boy Scouts, and sport teams.