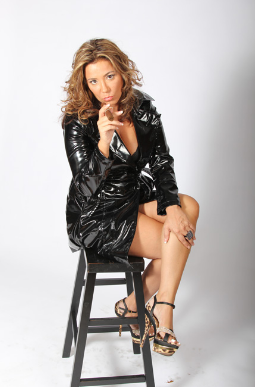 Mob Wives Chicago
My name is Christina Scoleri, Born and raised in Chicago's little Italy, (Taylor Street). I am formally known on VH1'S ChicagoMobwives (2012).
Cooking Italian dishes for about 20 years.
I have specialized in the dairy free cuisine for the last 10 years.
I am in the process of finishing writing a diary free Italian cookbook. My Daughter Daniella (11) has suffered from a milk allergy since she was born. We have experienced a journey together that would test our strength, growth and capabilities. As a mom my heart bleeds for her watching her being left out because of a food allergy. Determined to have my daughter experience and enjoy all the Italian traditions I grew up with. I have converted my families traditional Italian dishes I learned from my mom and family members through the years into dairy free.