Reality Rally Stars Line Up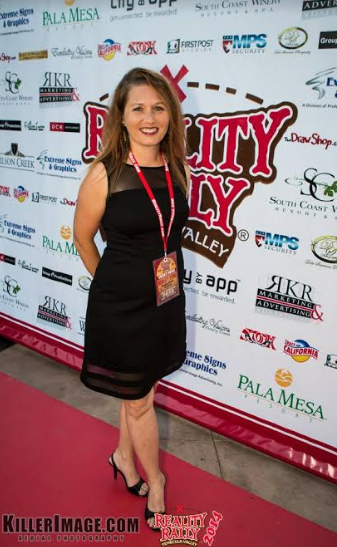 Pirate Master
Kendra Guffey appeared on the Emmy award winning Pirate Master in 2007. She placed 6th out of 16 contestants voted out 11th for being sneaky.
Born and raised in Alaska, Kendra Guffey grew up fishing and hunting. She considers herself to be a skilled outdoors woman. Travel is her passion and she has been all over the world, with adventures such as a trek to Everest Base Camp in Nepal, summiting Kilimanjaro, shark diving in S. Africa and horse trekking in Mongolia. She was certified as a scuba diver in 1989 in 38 degree-waters in Alaska and is now an Assistant Instructor with Eco Dive Center and Sand Dollar dive boat on weekends. She put herself through college by working summers in the Aleutian Islands as a butcher in a fresh/frozen fish-packing plant and received her bachelor's degree in English from the University of Alaska, Anchorage. In 1996, she was employed by Sony Pictures working as a sound restoration coordinator and administrative assistant. Kendra loves to compete and says she is very stubborn and won't give up without a fight. She considers herself to be adventurous, energetic and curious. In her spare time, Kendra participates in historical reenactments of Victorian balls, sews costumes and cooks period food from historical cookbooks.
I will make a great addition to any Rally Racing Team. I am excellent at navigation and while not as strong as the guys I am very good with puzzles and clues. Plus I am a sneaky pirate and will use anything to my advantage.