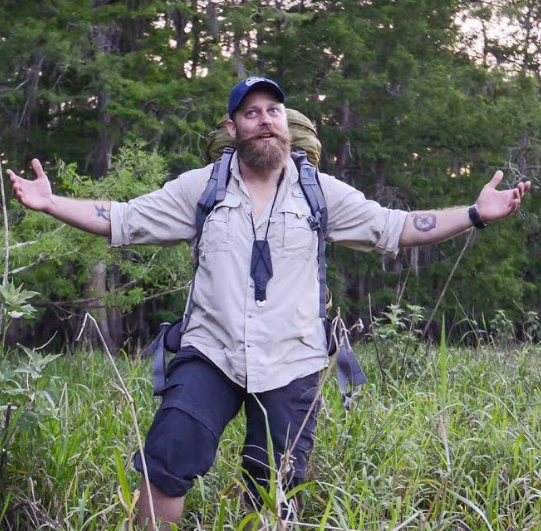 Naked and Afraid
Aaron Phillips is saving the planet by connecting people with nature. He believes, "it's tough to have respect for something you don't have a relationship with." As a third-generation Floridian and wilderness guide he has developed a deep respect for the natural world and encourages others to foster the same relationship. He is a social entrepreneur and cast member of Discovery's Naked and Afraid.
Aaron implements primitive and wilderness survival concepts in his everyday life and on television. As a stay-at-home parent, he maintains the same positive mindset as in the wild - encouraging self-reliance, confidence and an ever-growing respect for nature. As a business development consultant, he teaches the importance of conserving and preserving resources in the business and workplace. As a published writer and photographer, his content always reflects his fondness for the wilderness and often includes challenges, scenes, and environments he's frequented or explored.
Aaron lives in Orlando, Florida with his wife and two-year-old son named Silas (which means, "of the forest").
Facebook Public Figure Profile: https://www.facebook.com/AaronPhillipsGetOutside
Twitter: @PhillicleFile
Instagram: @PhillicleFile
Google+: @PhillicleFile
YouTube: https://www.youtube.com/user/PhillicleFile
Website: http://lifesurvival.net/