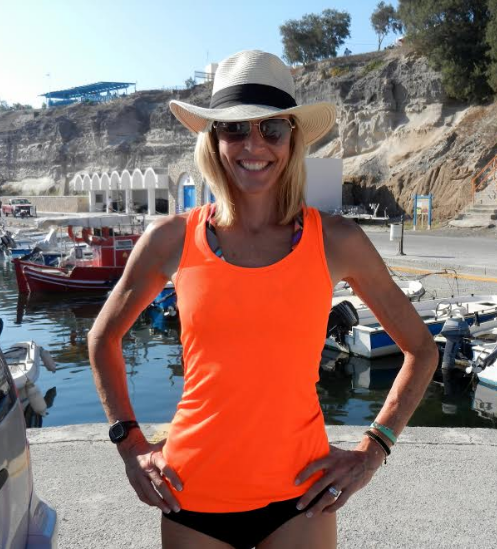 Naked and Afraid

Naked and Afraid's oldest female survivor, Karen Coffee(age 52), is a stay at home mom who doesn't stay at home much!
Although her family is her top priority, now that the kids are in college, she's off and running...literally! She is a member of a competitive "mom's" running club in Chapel Hill coached by an ex Olympian. With the running group Karen has completed over 10 5k's, 7 half marathons, one 24 hour ultra- run, and countless other races. Additionally, Karen competes in the Hunter/Jumper ring and enjoys the challenge of riding over fences in a competitive manner with her horse. Karen's horse trainer has taken her to challenging levels in the hunter ring and Karen meets these challenges head on.
The gym is Karen's second home where she likes to stay fit and healthy. She preaches "eat to live" and hopes to be an inspiration to people of all ages and genders.
Karen has always believed in the mantra "adapt or die" and believes that empowering herself with the knowledge and skills to survive will come in handy throughout the challenges life throws at her. During Karen's epic adventure on Naked and Afraid on Busuanga Island in the Philippines(April 2015), Karen has never been more in touch with her inner feelings and intentions. "Living in a jungle setting for 21 days with little food and water really resets your outlook on life".
Karen feels honored to be part of the fundraising team for Michelle's Place and looks forwards to exceeding her initial fundraising goal. After all, Karen always meets a goal then exceeds it!