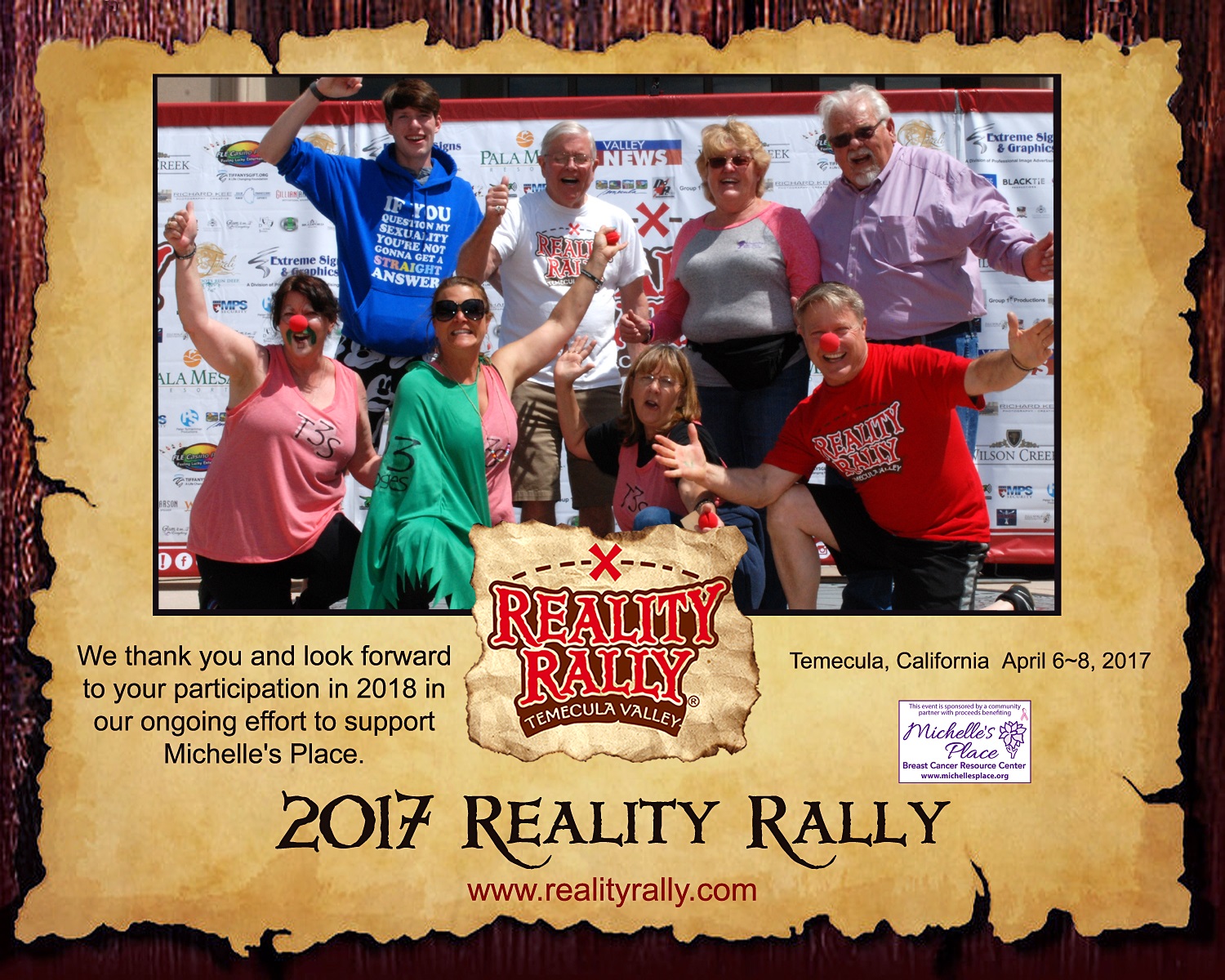 Reality Star: Jon Weiss
Fundraising Total: $515
Place in 2017 Race: 46th
We will be competing in the Reality Rally "Amazing Race" on Saturday, April 8th 2017. We started our team 4 years ago - It all started with Gillian :). Gillian contacted me on facebook and asked if we could meet and talk about the race and Michelle's place I agreed to meet her.
Then upon thinking about it in length I became nervous and what if she really was a stalker or something SO... I asked my sidekick in crime Laurie to join me at the meeting just in case and we met her and were so excited to get our team started. We originally started with Mike on our team but when we told Sarah about the whole thing she was as excited as we were and so we became a team of three awesome friends who love to help raise money for Michelle's place.
In the four years we have been involved we have had SO much fun raising the money with Bingo for boobies on a regular basis and doing the race that we are hooked for the long run. We love what Michelle's place does and offers and we love to help in any way. Last year we took second place in fund raising for all the teams and that was very exciting as well. Please help us and donate whatever you can to our team and help us meet our fundraising goals. Every little bit helps even if it is only $1.00 - Imagine if 1000 people donated only $1.00 each.
Please share our page with all your friends and help us get the word out :)
Sheila Enlow
Laurie Mann-Hart
Sarah Rzesnowiecky