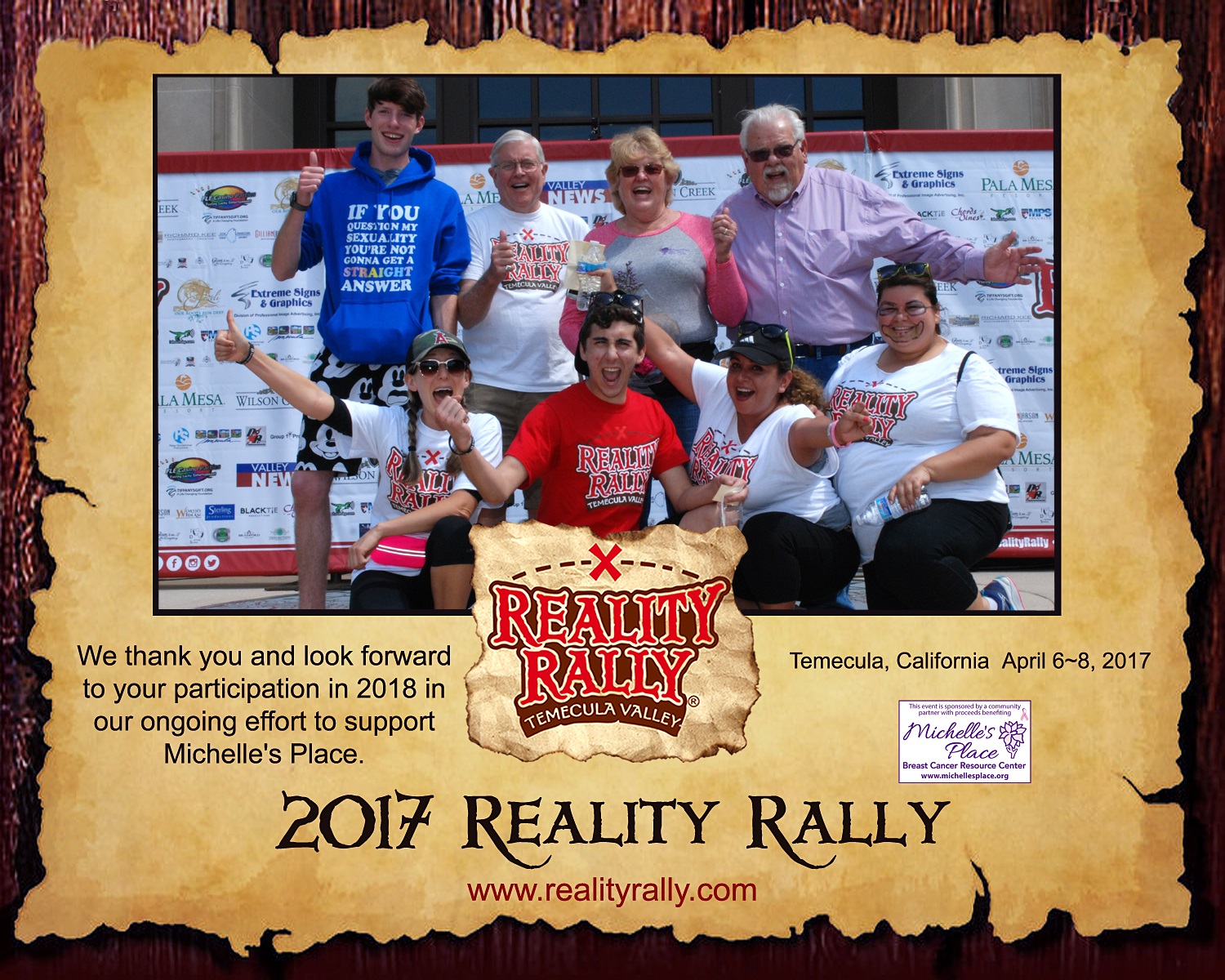 Reality Star: Jason Roy
Fundraising Total: $725
Place In Race 2016: 49th
Thanks for coming to visit our team fundraising page!
Who are we? We're Jennifer, Nickole, Sara & reality star Jason Roy from Big Brother 17 & BBOTT.
What are we doing? We're competing in the Reality Rally on Saturday April 8th 2017.
Why are we doing this? To raise money for a great cause! 100 % of the tax deductible donations go to Michelle's Place Breast Cancer Resource Center, where they help with free mammograms, education for breast cancer and more. Your donation could save a life so please help us make a difference today by clicking the donate button now.
For more info on what we're doing or to be a part of the fun. Check out: www.RealityRally.com

We truly appreciate every dollar donated,
Jennifer Hammond, Nickole Morales & Sara Collins