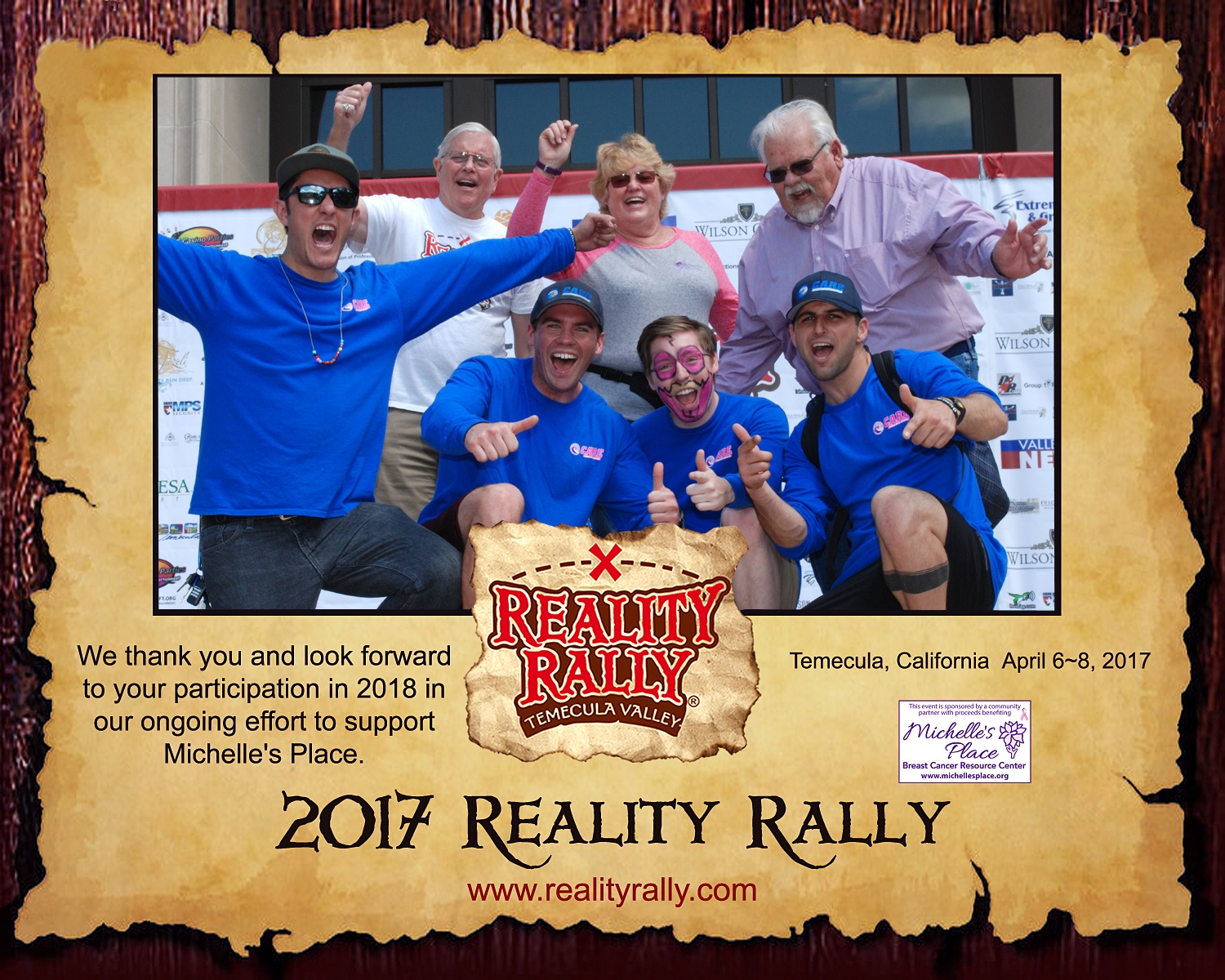 Reality Star: No Star, 4 Players
Fundraising Total: $125
Place in 2017 Race: 63rd
We are really excited to be part of Reality Rally and as a Team able to raise funds for Michelle's Place Breast Cancer Resource Center.
We will be competing in the Reality Rally "Amazing Race" type game on Saturday morning, April 8th 2017.
Our competition begins with fundraising and we hope you can help by a donation of any amount.
We are playing a game to make memories from a really fun day, we raise funds for those who are not playing a game and your donation could save a life and give them a lifetime of memories.
100% of the net proceeds are donated to Michelle's Place. Please help us make a difference today by clicking the donate button now.
Thank you, we really appreciate every dollar donated.
Care Ambulance Service was founded in 1969 by Carl Richardson and has grown from a small, one ambulance community based service, to the largest provider of quality ambulance services in Southern California.
The company is now owned by Falck Denmark, the largest privately held ambulance service in the world and continues to grow with patient care and customer service as the main values.
Geren Anders, Eric Gonzalez, Taylor Russo & Stephen Snyder