in Charity Chalice Challenge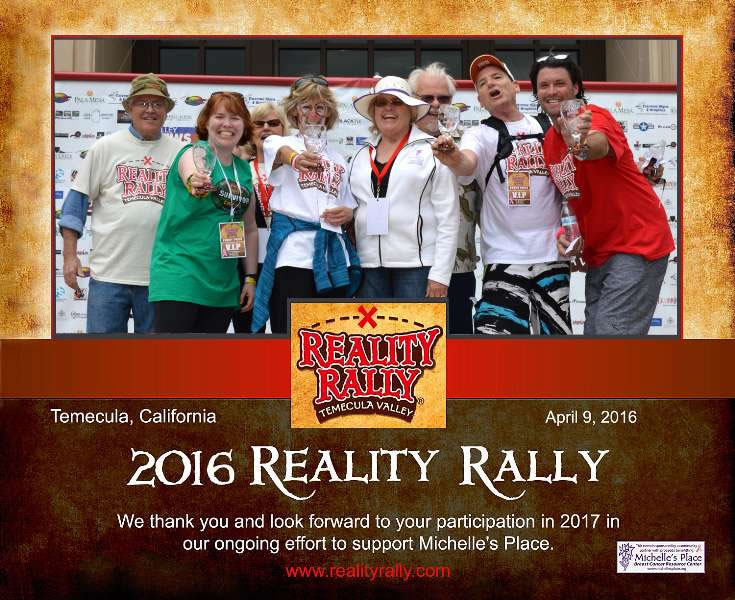 Reality Star: Sunday Burquest
Fundraising Total:
Place in 2016 Race: 9th, Winners of their Division!
We are very excited to be part of Reality Rally and raise funds for Michelle's Place Breast Cancer Resource Center. We will be competing in the Charity Chalice Challenge Division of Reality Rally's "Amazing Race" type game on April 8th, 2017.
We will raise funds for Michelle's Place and raise awareness of the work of TentMaker Ministries, a non-profit organization that ministers to orphans and vulnerable children in Africa. We have been serving with TentMaker Ministries in South Africa since 2004 where we are currently operating a "place of safety" for 20 vulnerable children. As well as a Christian primary school serving 100 children, ranging in age from 4 to 17 years old. We are currently in the middle of a major building project to expand the school. This will enable us to provide a safe, loving environment for as many as 400 kids. If you would like to know more about the work of TentMaker Ministries, please visit their website at www.TentMakerMinistries.com and follow them on Facebook (www.facebook.com/TentMakerPage) and Twitter (@TentMakerMin) Thanks for yoir support of Michelle's Place, TentMakerMinistries and our team "Worth Playing For". Every dollar donated is greatly appreciated. 100% of the net proceeds raised by "Worth Playing For" is donated to Michelle's Place. Please help us make a difference today by clicking on the donate button now. Thank you!
Bill Weibel, Susan Weibel & Nikki Malolepsy