Manzanita Ranch Wranglers
in Charity Chalice Challenge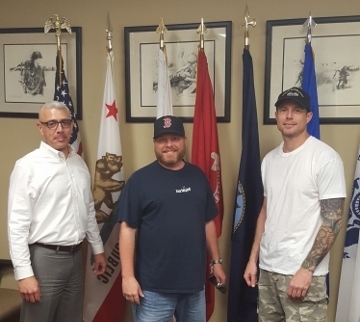 Reality Star: Keith England
Fundraising Total:
Place in 2017 Race: 62nd
Steven Roper, Thomas Rocha & Corey Mann
We are really excited to be part of Reality Rally and as a Team able to raise funds for Michelle's Place Breast Cancer Resource Center.
We will be competing in the Reality Rally "Amazing Race" type game on Saturday morning, April 8th 2017.
Our competition begins with fundraising and we hope you can help by a donation of any amount.
We are playing a game to make memories from a really fun day, we raise funds for those who are not playing a game and your donation could save a life and give them a lifetime of memories.
100% of the net proceeds are donated to Michelle's Place. Please help us make a difference today by clicking the donate button now.
Thank you, we really appreciate every dollar donated.
Where are you from?
The ranch is in Anza. Our mailing address is Temecula and we work and promote in Temecula but the actual ranch and trails are in Anza.
How did your team get together?
Gillian Larson made a presentation and asked us to join the Charity portion of the race.
Why are you participating in Reality Rally?
To promote our services that we offer to our veterans at no cost. We have available dates for riding that we would like to fill.
Special People we serve.
All the people you are playing for are special... The most special; our veterans. You guys are special.