"There is always hope"-Mike Burke, American Ninja Warrior but a Life Warrior.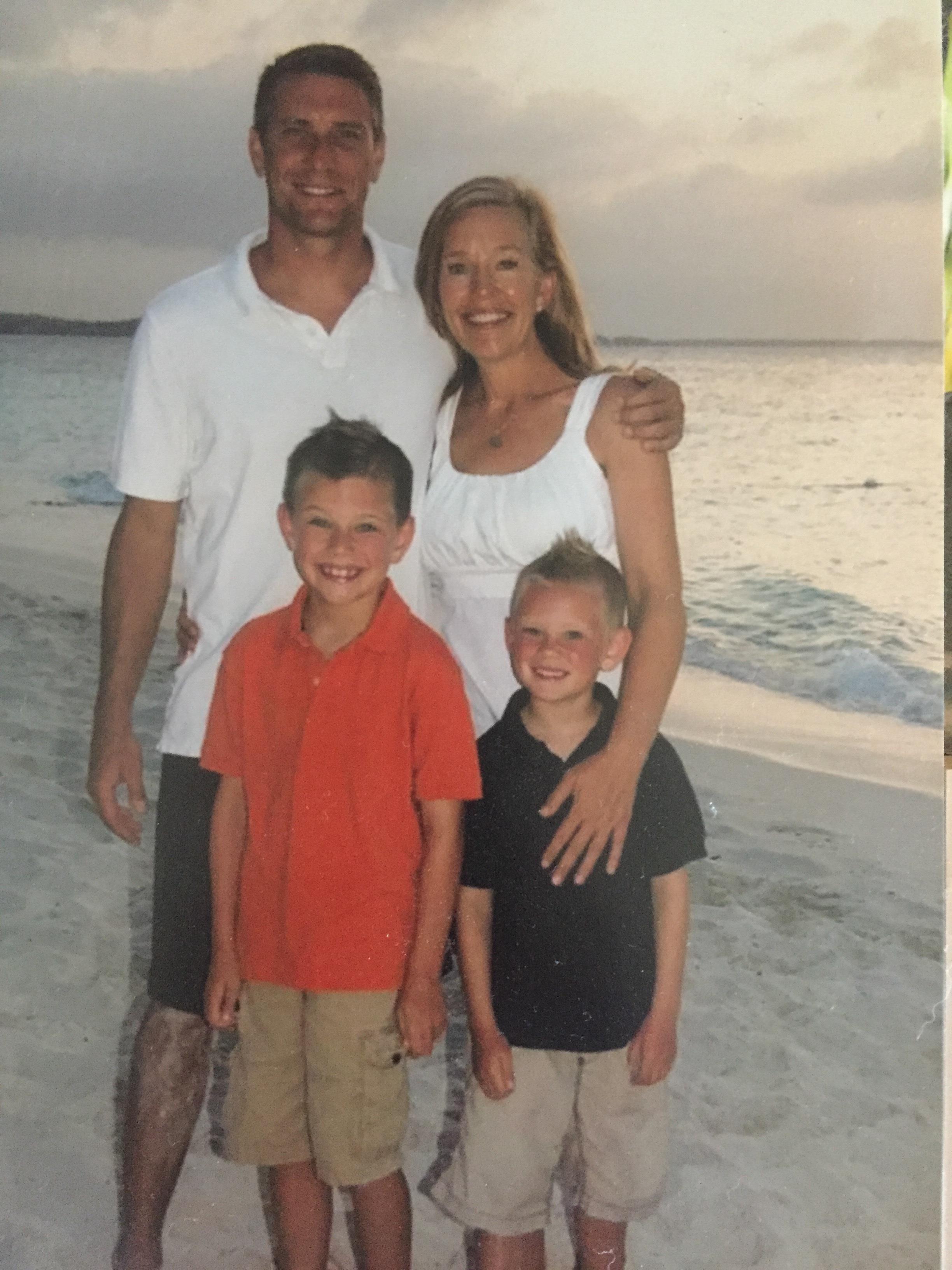 "All I want to do is share my story and inspire others to realize that there is hope. There is always "Hope"
In a child's eyes, astronauts are superheroes. They zoom into space at lightning speed, leave fresh boot tracks on untouched lunar ground, and survey Earth as a real-life globe from millions of miles away, returning home with inconceivable perspectives. That's why Mike Burke tells his children that they, too, are astronauts. Burke and his two sons possess a perspective on life completely foreign to many, navigating a space of their own—the loss of a wife and mother.
Burke, a Sage, California resident, is still adjusting to life as a single father after his wife, Kaaren, lost her battle with Stage 4 breast cancer two years ago. But amidst getting the laundry done, helping his sons with homework, commuting to San Diego for his job, and working as an animal care manager at the San Diego Zoo Safari Park, Burke felt there was more he needed to do—keep alive his wife's memory by sharing her story and comforting others embarking on his same journey of grief.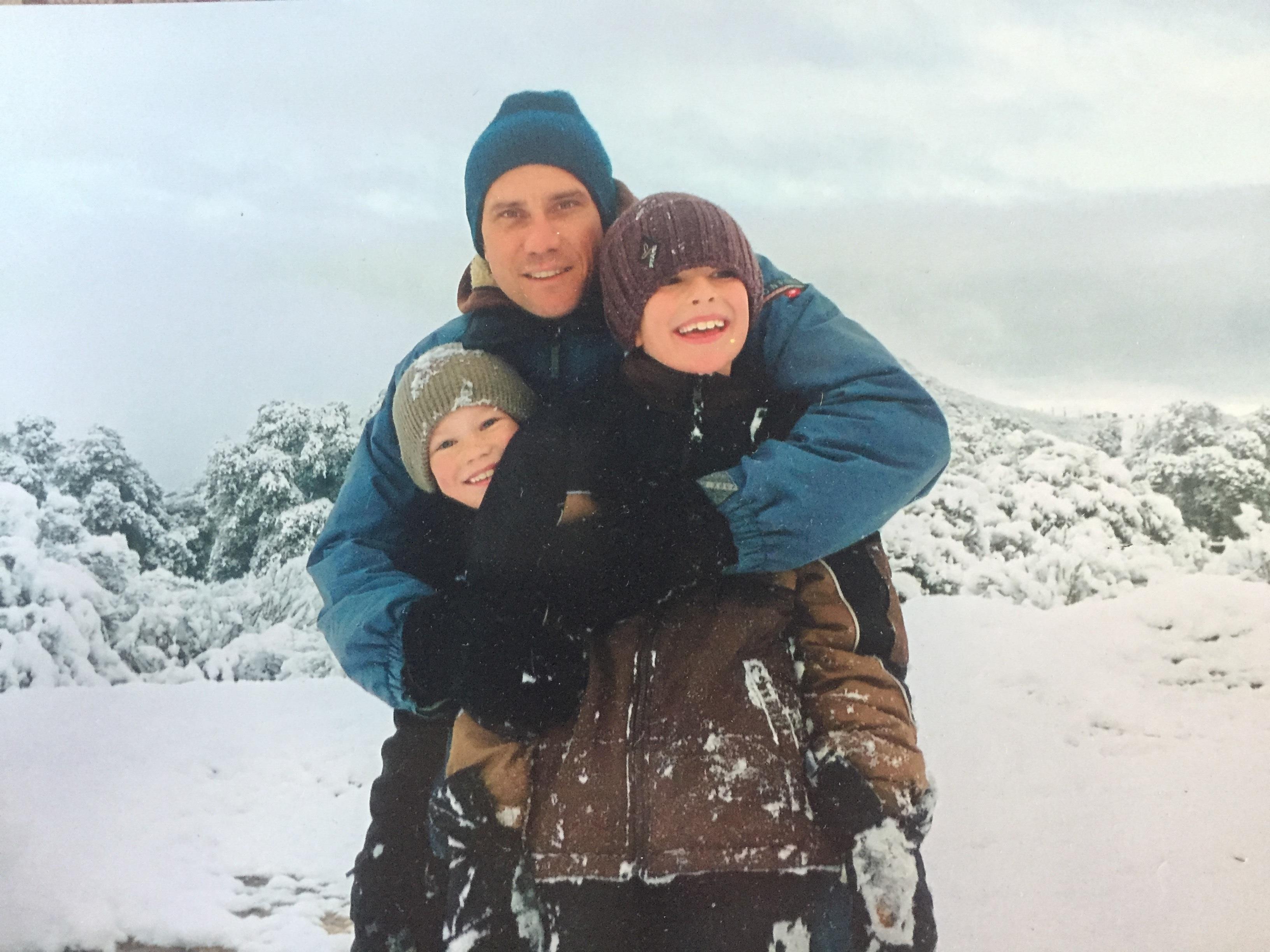 Kaaren, whom Burke married in 2002, studied biology at Notre Dame University, joining the Peace Corps after her graduation and teaching fresh-water fish farming to villagers in South Thailand for two years. Moving to Southern California, she began working at the San Diego Zoo Safari Park, where she and Burke first met. The two, Burke described, were like "ying and yang."
"I rounded Kaaren's edges, and she sharpened mine," he said.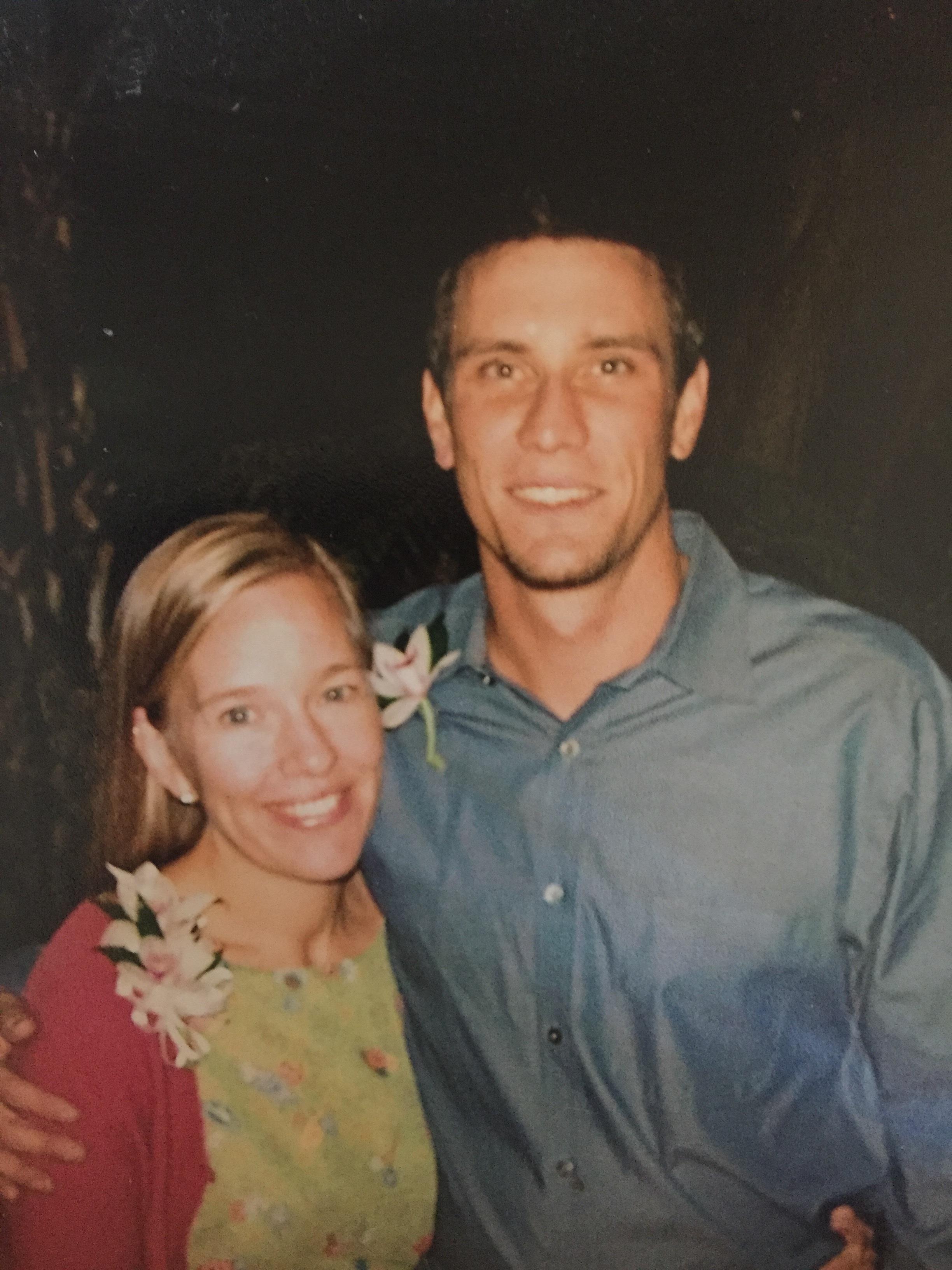 In May 2010, Kaaren was diagnosed with invasive ductal carcinoma, or Stage 4 breast cancer. Beginning grueling chemotherapy treatments and undergoing life-threatening surgeries, she did not once complain, Burke said.
In 2011, Kaaren and Burke traveled to Africa with the Cheetah Conservation Fund, tracking cheetahs in the wild. Kaaren was dealing with failed breast reconstruction surgery which worsened over the course of their trip.
"But in true Kaaren form, she dealt with it," Burke said.
Though Kaaren's first rounds of chemotherapy showed her breast cancer no longer progressing, doctors soon discovered cancer cells in her liver. On February 2, 2015, Kaaren passed away. Her and Burke's sons, Mason and Wyatt, were 9 and 7 years old.
"If you imagine yourself with two kids and a husband and a wife with a terminal illness, you live in a state of fear. And we did. We lived in a state of fear for 5 years," Burke said. "But you realize you have two choices. Dig your hole deeper, stick your head in the hole and never come back out, or look it square in the eyes, like in survival mode."
Overcome with grief, Burke's first turning point began that May, after watching an episode of the hit sports game show American Ninja Warriors. Burke had long been a fan of the show, and was tuning in to the program with his boys when he realized that one contestant, Grant McCartney, had a unique reason for competing.
"We noticed that one of the contestants on the show got on and was doing it to honor some of their family members—his mom and his grandma who had passed away," Burke said. "The producers of the show handled the story so nicely and so smoothly."
As Burke continued watching McCartney's segment, he began to realize how much McCartney's involvement with the show meant to his family members, who were also included in the episode. As McCartney's story unfolded, Burke said it "hit home."
"All at the same time my boys and I looked at each other," Burke said. "I was about to say it when they said, 'You should do it, Dad!'"
Though Burke, who is in his 40's, contends he is "no spring chicken," he realized he had nothing to lose.
"I figured since I'm in decent condition, why not try to take this on?" he said.
So commenced a months-long application process for American Ninja Warrior: Season 8, complete with a video showcasing his climbing skills and explaining his motivation: Kaaren. Following his application, Burke was contacted by producers and informed he would receive a segment on the season's premier qualifier episode in Los Angeles.
"ADVERSITY IS FUEL" This became his message and mantra, printed in his heart and mind and on orange Tee Shirts. Kaarens favorite color.
As the competition drew near, Burke began to develop a statement in his head: "Adversity is fuel." Printing the phrase on orange t-shirts, Burke was cheered on by family members and friends wearing the shirts at the qualifiers.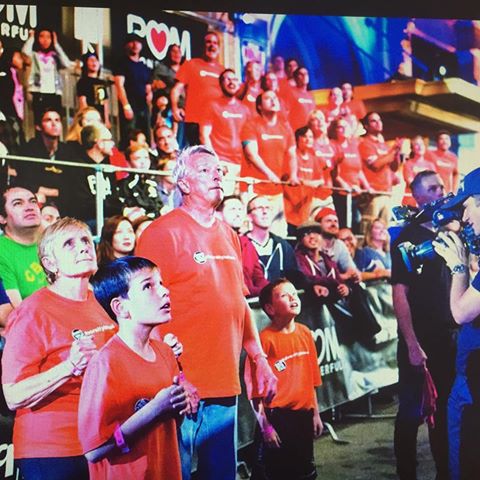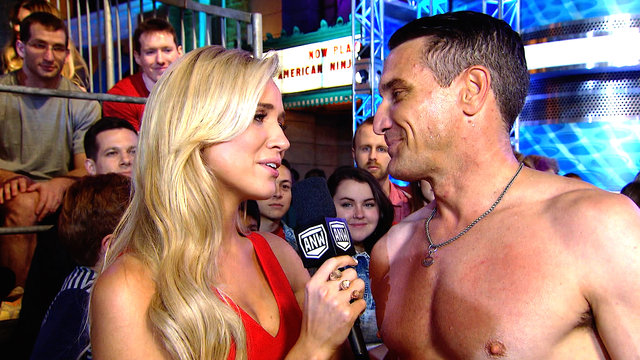 Though Burke didn't move on, his race wasn't finished. That statement had become his mantra, one he realized had impacted viewers of the show when he began receiving outpourings of encouragement online.
"The outreach from Facebook was insane. I couldn't keep up with it,"
Burke said.Reality Rally was part of that outreach, contacting Burke and inviting him to its yearly fundraiser. Burke soon realized that Reality Rally fundraised for Michelle's Place, where his wife received guidance and resources during her five-year battle.
"Once I heard that it was to help Michelle's Place, I was like, 'Yeah, it hits too close to home to not participate,'" said Burke.
Ironically, during the weeks leading up to his episode's debut, Burke had already been pondering how his appearance on the show could jumpstart a fundraising effort. Inspired by his wife, Burke wanted to turn his angst and loss into "something that made a difference."
"My whole aim was not exposure for me but exposure to our story, and exposure to how amazing my wife was as an individual," Burke said.
Accepting Reality Rally's invitation to its 2017 fundraiser, Burke began his own fundraising, collecting nearly $1600 and competing in Reality Rally's Old Town Temecula race. His older son, Mason, joined in toward the end of the race and finished 3rd Place overall with Burke's team. Burke was overjoyed to see that his sons felt a part of the race.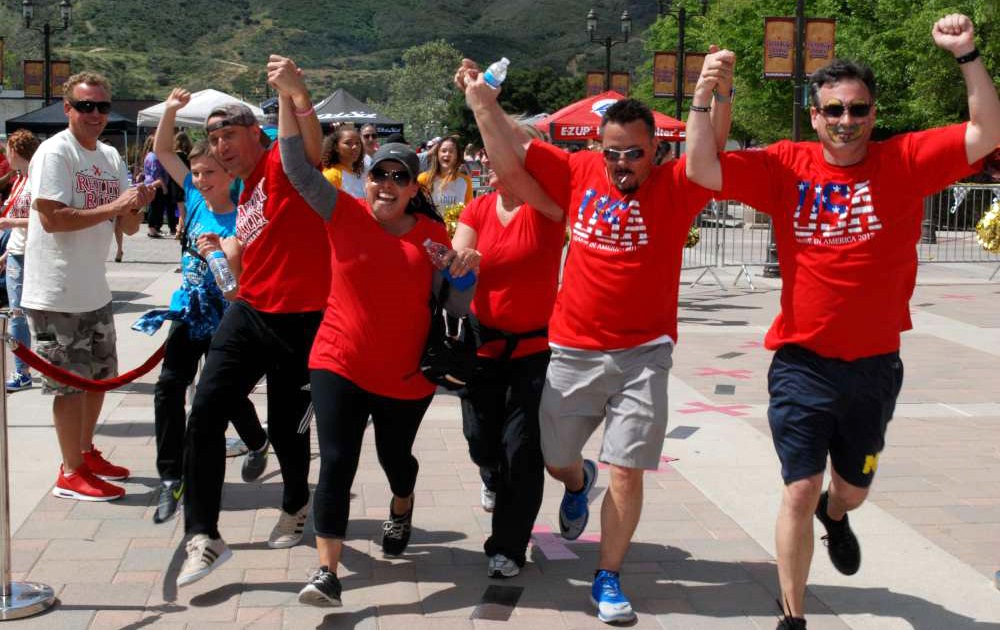 "It was really beautiful," Burke said. "They know exactly why I got chosen to do this and what the end result was. I got to honor Mommy once again and point out what an amazing warrior she was."
In addition to the race, Burke was asked to attend an event at Michelle's Place, where he was to be honored for his fundraising efforts. But for Burke, a visit to Michelle's Place was a daunting prospect. He had not stepped foot in the facility since before his wife had passed away, and arriving early to the event, he was unsure of how he would feel.But amidst the difficulty of seeing and walking inside the facility, Burke was proud of his decision to visit."It's a wave of emotion. It's a huge experience being back in that realm, except on the other side of the coin," he said. "It was hard, but it was rewarding. I think it's trying to assign words to something that doesn't necessarily have words."
The death of a loved one, Burke explained, is full of rites of passage. For Burke, they come in many forms: Kaaren's birthday, Mother's Day, driving past the hospital she passed away in, or catching a glimpse of the wild poppy flowers that bloom each spring. Michelle's Place was no different.
"Kaaren, her favorite color was orange. She used to look forward to the orange flower poppy bloom. And they grow on my property. When these orange flowers start to bloom, it pulls at me, it tugs at me," he said. "Going to Michelle's Place was the same as the orange poppy blooms."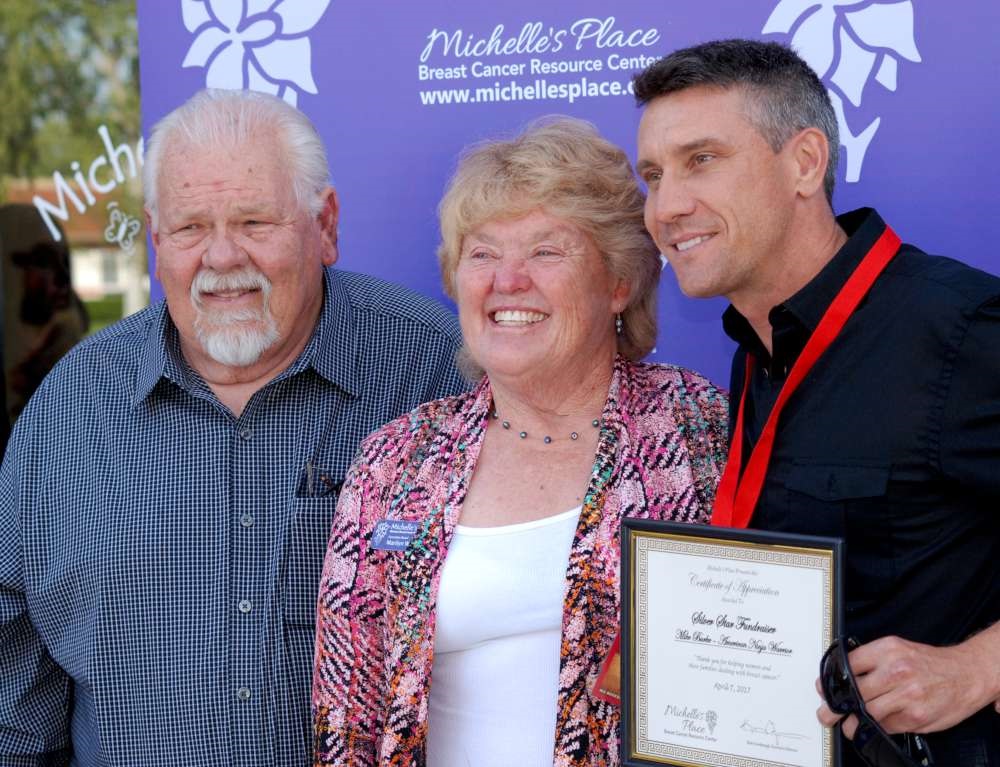 "It was absolutely a huge, huge step in my healing process," he said. "It raised my spirits to a level I had not yet reached."
Renewed and relieved, Burke left Michelle's Place with even more resolve to raise breast cancer awareness and set an example for his sons. "I can't change anything that's happened," Burke said. "But what I can do is influence my surroundings. We have survived through probably the most difficult thing that anyone has to do, and that is to watch a loved one pass away. My pursuits forward are all about strengthening myself and making myself a platform for these kids."
Most of all, Burke remains determined to honor his wife and celebrate her life of courage and service.
"This was no joke of an individual. Kaaren was one of those types that she was a go-getter and she was never going to admit defeat," Burke said.
Though Burke knows his journey of healing isn't over, he hopes to remind others that there is light on the other side. If he can help just one person, he says, that is all he needs.
Equipped with the knowledge that "adversity is fuel," Burke continues to share with his sons that such fuel can launch an astronaut's rocket-ship into space. That same strength is something he hopes to pass on to those around him.
"The fact that we were able to, even after losing the battle, tap into that sense of resolve through it, that's something I want to share with others," he said.
"All I want to do is share my story and inspire others to realize that there is hope. There is always hope." - Mike Burke
Gillian, the creator and producer of Reality Rally, shares with us that Mike's story must be told so that others may find strength through his personal journey. She is humbled and honored to know that Reality Rally continues to make a difference in so many lives, and hopes that Mike's strength in sharing Kaaren's story will touch and inspire others.
"Knowing Mike and hearing his story and how Reality Rally has played a part in his and his young sons' lives is what fuels and energizes me, and all of us, to produce Reality Rally year after year," Gillian said. "We know we make a difference in the lives of others and that is our 'why.'"
Blog written by Taryn Murphy...Reality Rally Blogger. Thank you Taryn, you have captured the heart and soul of Mike's story