I truly wanted to serve in some small way, to help in some small way – to make a difference.

When Gillian Larson asked me if I would serve as Director of Lip Sync – a new idea she had for kick-starting the huge Reality Rally weekend event – my first thought in my head was 'learn to say no when you feel overwhelmed and don't think you can accomplish said task' – Ha!Well, 4 hours into that 'coffee meeting', firstly, I don't think Gillian would have taken 'no' for an answer, and secondly, I truly wanted to serve in some small way as part of Gillian's HUGE production and become one of the hundreds who give a little to raise a lot for Michelle's Place Resource Center. Read on for the full story !
Several years ago at the end of Reality Rally 2015 Ashley Sherman from Hells Kitchen sent a lovely thank you note when she left our event. Part of that note was the seed that was planted and grew into the hugely succesful Reality Rally Celebrity vs Public Lip Sync Showdown. !!! She asked if there was a possibility of having a lip sync during the weekend. WELL, that is how Reality Rally rolls. We love thoughts and ideas that would enhance our "Fun for Funds" weekend event and raise money for Michelle's Place Breast Cancer Resource Center. All ideas then take on a life of its own and also how Reality Rally rolls, we would need someone to spearhead that new idea. I kept thinking we need someone who knows music and show production so I sent out my request into what I think of as "the universe" and the name Jonnie Fox kept popping into my head. I have always believed that nothing is random and nothing is a coincidence and if we listen to our intuition we can make things happen. Jonnie is http://www.jonniefox.com/ so I knew my little voice telling me Jonnie would be perfect and she is.!!
So, I emailed Jonnie and asked to meet up as I had "something to run by her". That universe working in it's mysterious ways had us meeting at Broken Yolk Cafe within 2 hours of that email. It was meant to be.!!!! Now to Jonnies side of the story.
" I had never attended Reality Rally but I had heard of it over the years and I had heard Gillian speak the year prior about it and had planned to attend the 2016 event. That fate was sealed when I said 'yes, I'll do it'!
I think everyone had a blast the first year...and the second was even more 'over the top' fun with outlandish wardrobe, props, songs, and antics! I don't know what 2018 will bring but the excitement was building for it before the 2017 event was even finished!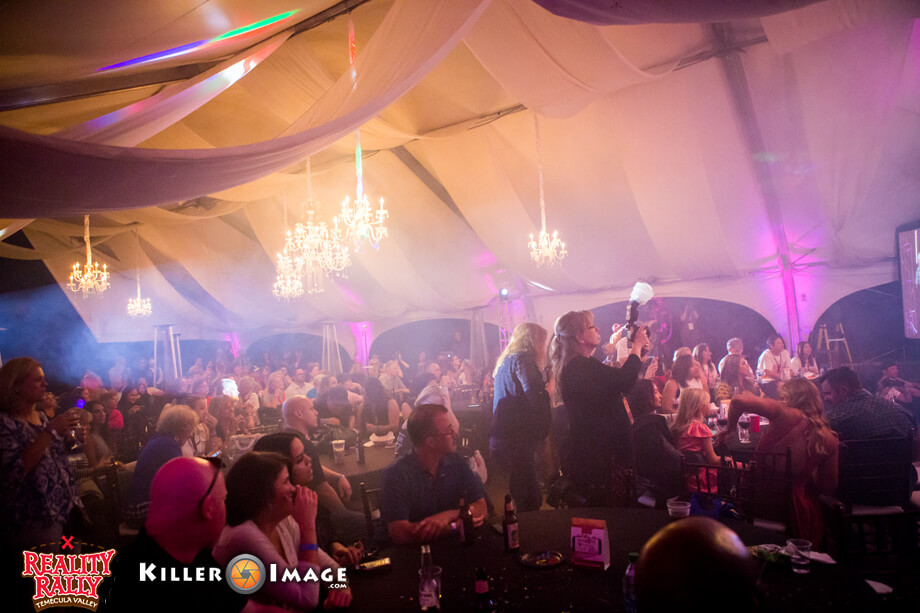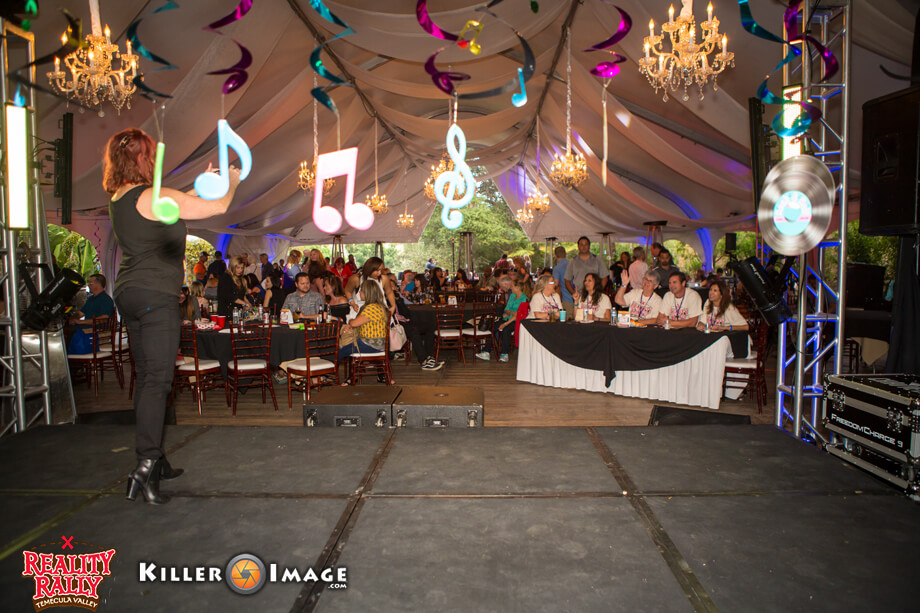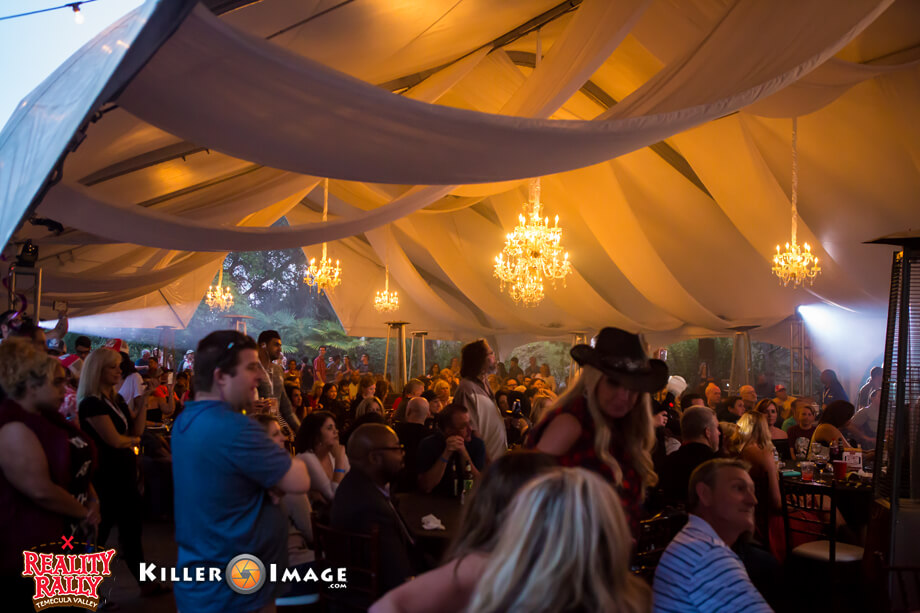 The Reality Rally 2017 Lips Sync in the www.palamesa.com wedding venue was a packed house.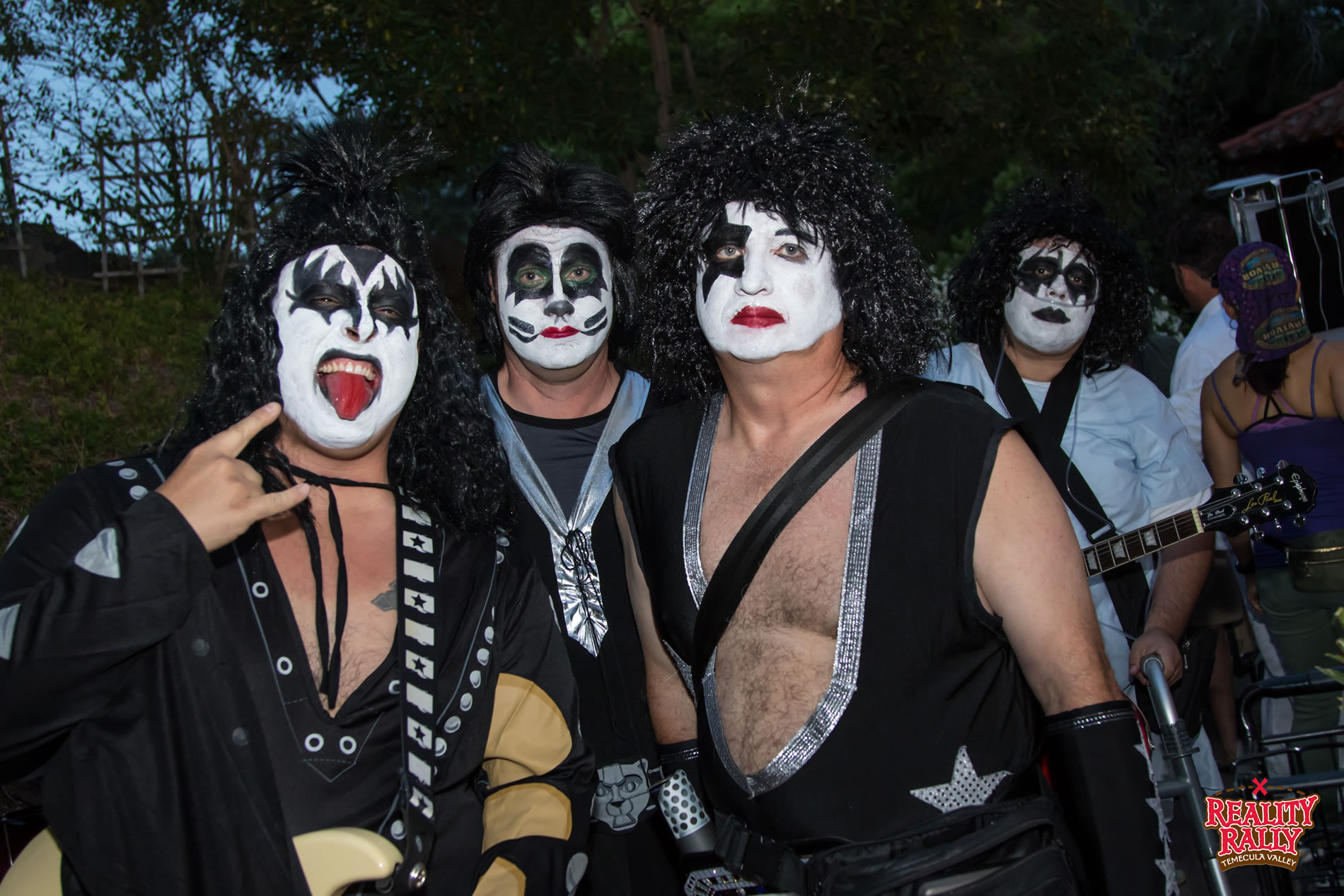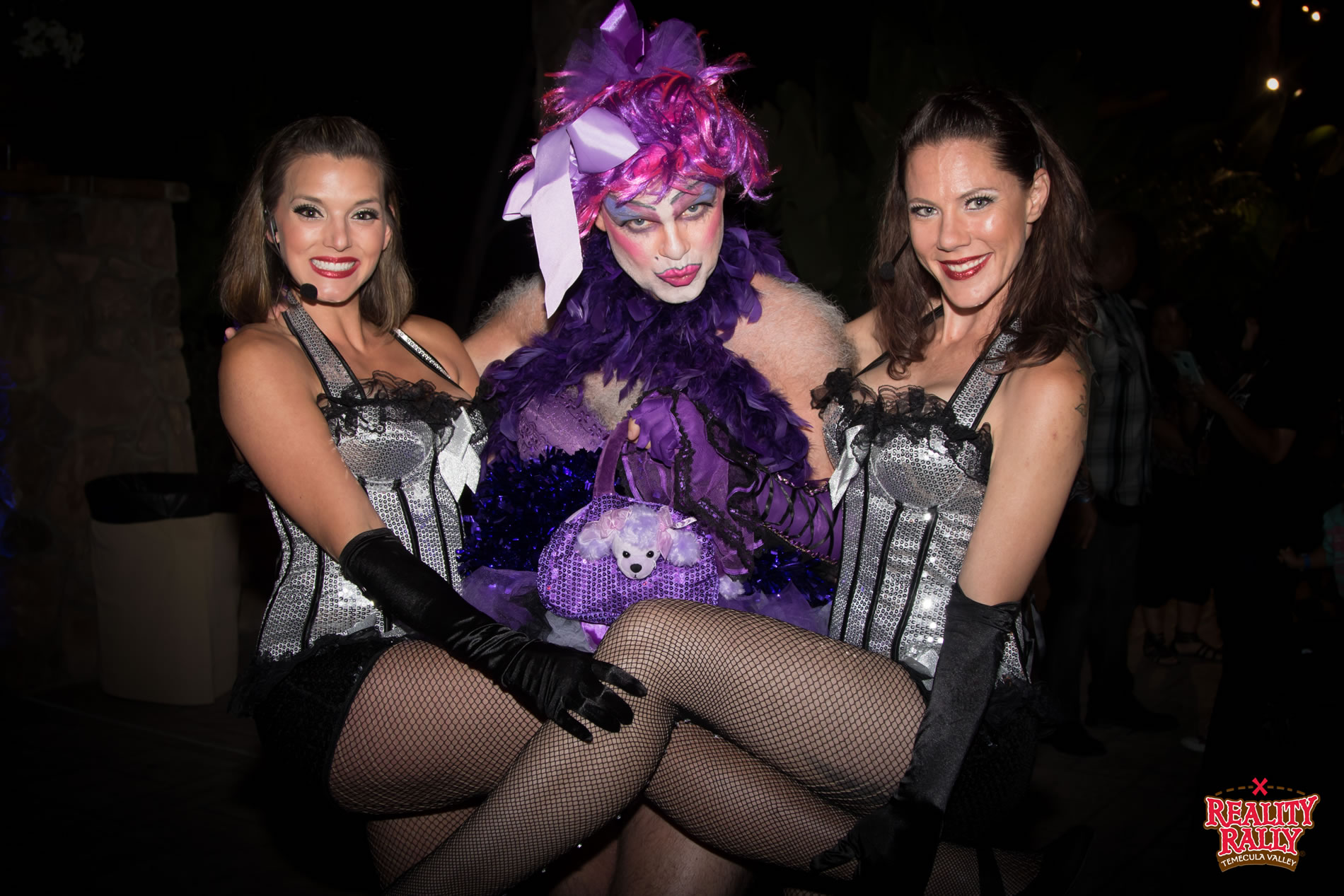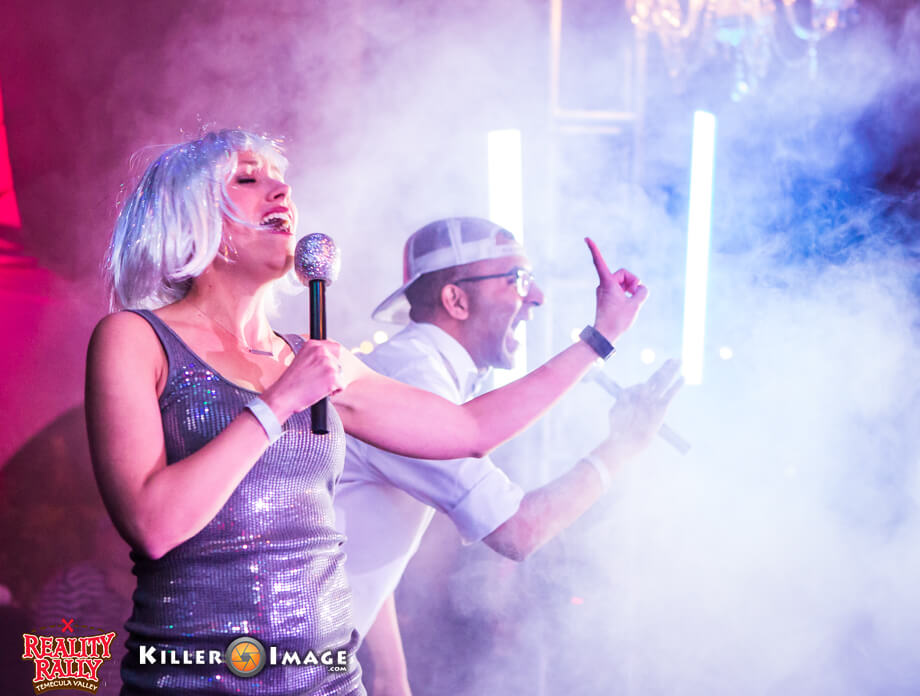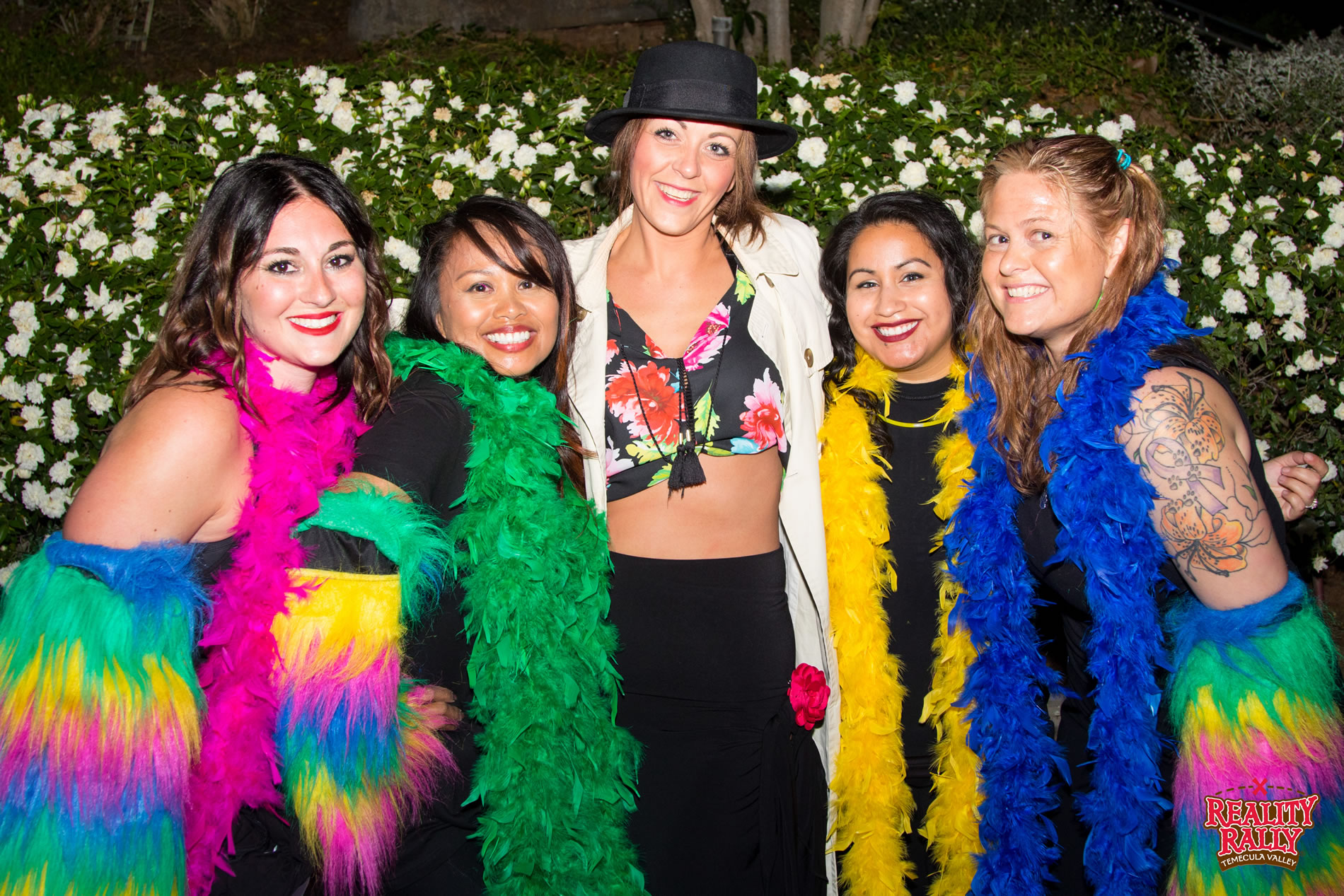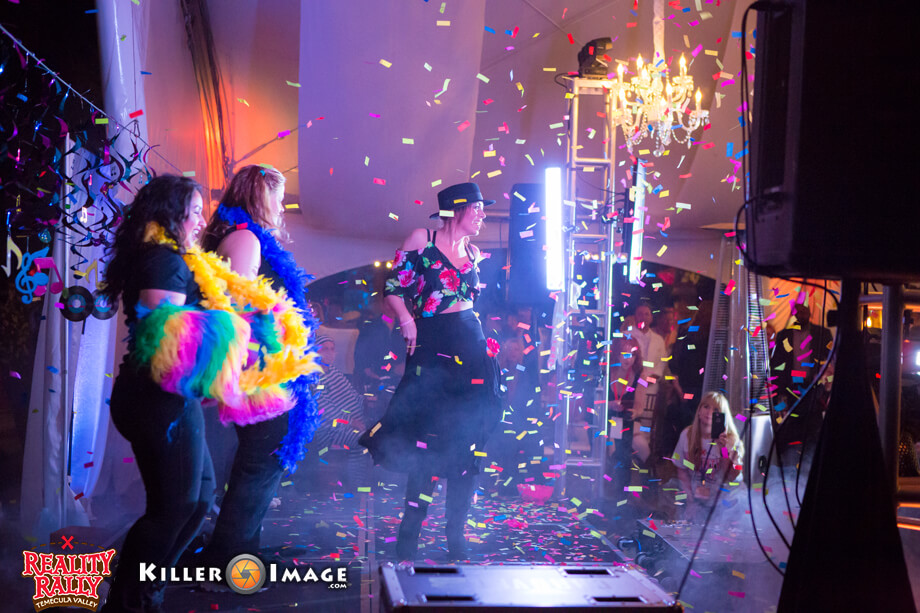 Ashley Sherman from Hells' Kitchen and her Lip Sync crew. Ahsley planted that seed that grew into this totally awesome Lip Sync event. Thank you Ashley !!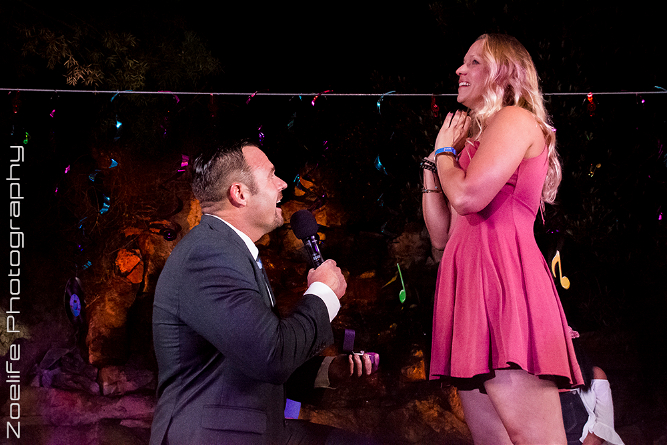 A huge fun suprize at the end starting with a flash mob and Bruno Mars singing " Marry you." And Matthew Gallager did just that to his girlfriend Kelly. There wasn't a dry eye or camera not turned on during the fun proposal.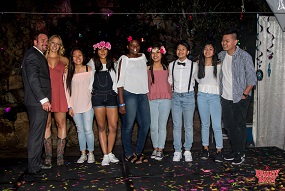 Dancers Left to right: Emily Ngo,Alejandra Warren,Zaza Towery,Marizel Carin,Elias Enguancho,Rachel Fabunan,Matthew Ngo.
Matthew told us he couldnt dance !!!! so The Adademy of Ballet Arts collaborated with him, connected him to Alejandra of The FG Project and a routine was worked on for a few months at the Academy in their dance room.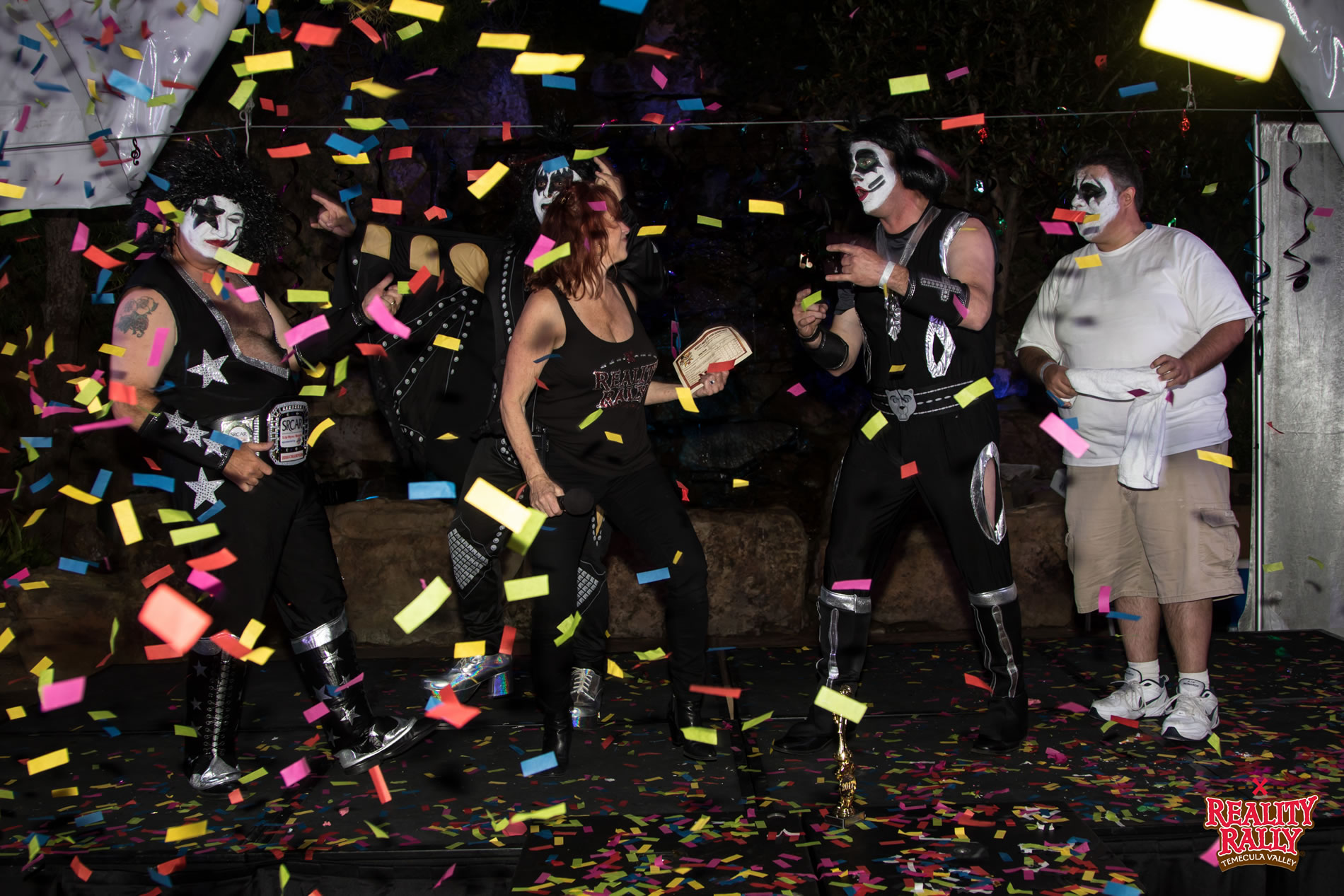 AND the 2017 winners "Kiss" from http://www.preferredc21.com/ So 2017 had a "Public" winner. What will 2018 bring.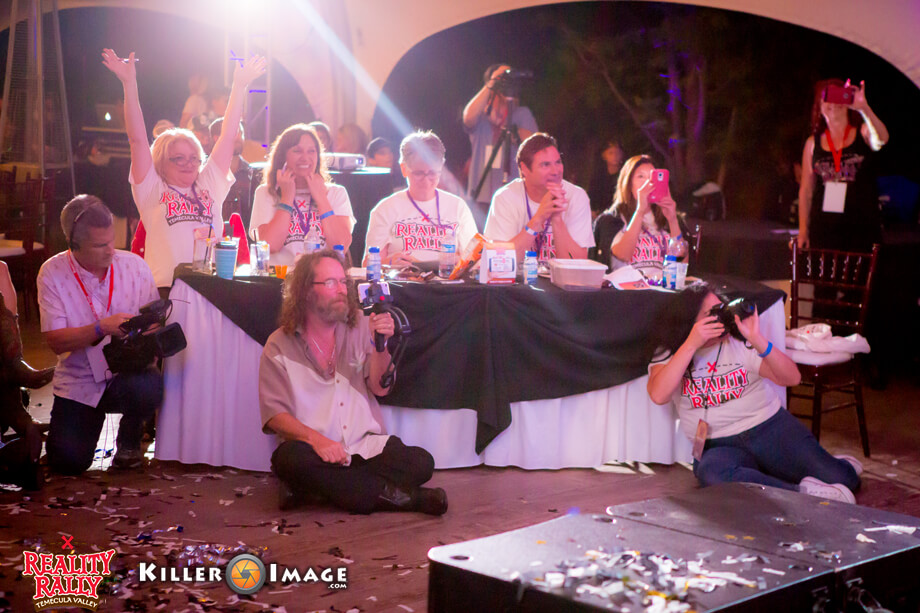 Judges at work. Video and photgraphy catching it all.
I have a great team that helps make my job a lot easier on event night. My panel of judges, stage manager, and room monitors do a phenomenal job and show their enthusiasm throughout the event. Last year, the judges even creatively began selling "Hershey kisses" at 3/$ to raise more money for Michelle's Place. It may not sound like much, but the very fact that they would be inspired to pitch in while doing their judging, was inspiring to say the least.
Seated: Nancy Morris, Pamella Bowen, Robin Johnson
Standing: Erica Leigh Smith, Robin Hemsworth, Robert Rankin Walker, Jonnie Fox, Gwyn Sanborn
In addition we know it takes a huge team to make an event become a huge success. The music was lined up and organizied between Jonnie and Mark Davies Sterling Productions. The sound and light, fog and confetti all made possible adding to the excitement and image by Mark, Steve, Miguel all of Sterling Productions. Event filmed by Michael Scalise http://www.blacktie-productions.com. Video capture for large screen projection by Al Fischer http://www.fischproductions.com/ Large screen by Chris Palmer of http://www.moonlightmovieflicks.com/. Photography by http://cgrossdesigns.com/photography http://killerimage.com/, http://www.dirtrocketphotos.com/ More photos on www.realityrally.com galleries.
Jonnie adds, " My 'why' boils down to what most people probably consider their 'why' – to help – in some small way – to make a difference.
Thank you Gillian Larson for entrusting me with the duties of Lip Sync Director and for allowing me the opportunity to give back to our community and Michelle's Place through your awesome event. I truly wanted to serve in some small way as part of Gillian's HUGE production and become one of the hundreds who give a little to raise a lot for Michelle's Place Breast Cancer Resource Center."
Jonnie Fox
Lip Sync Director
Thank you Jonnie, you knocked it right out of the park. I knew you were the right choice to make it all happen.
Anyone out there can have their moment to shine and show us what ya got.
Watch www.realityrally.com for details of the 2018 Reality Rally Lip Celebrity vs Public Showdown to be held on Thursday May 3rd 2018.
The powerful Black and White photo testimonials designed, produced and sponsored by Richard Kee, http://www.richardkee.com/