Reality Rally Stars Line Up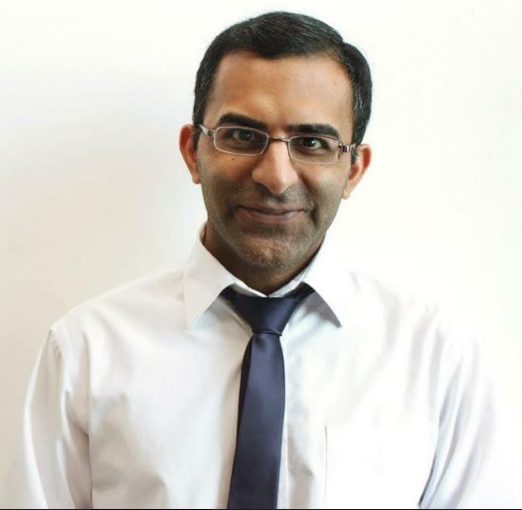 Reality Obsessed
WHO IS MURTZ JAFFER?
Described as the world's foremost reality television expert, Murtz Jaffer's resume reads more like a guide to modern Canadian media.
Jaffer began his career at the tender age of 17, when he e-mailed the editor of TSN.ca everyday for a year asking for a shot at writing wrestling articles for the site. His persistence paid off and Jaffer eventually landed an unpaid gig writing for Canada's premiere online sports destination in 1997.
Recognizing his talent, one year later Jaffer was headhunted by ScoopsWrestling.com (an American wrestling outfit funded by video game giant IGN). The site wanted to add a Canadian writer to its talented roster and Murtz took the first of many risks in his life by leaving TSN to join the upstart company. The move paid off as ScoopsWrestling benefited from the dot com boom of the late 90's and offered Jaffer the chance to cover wrestling events all over North America (in between his highschool history and algebra classes).
The start of the new millennium in 2000 also provided a new beginning for Murtz as he learned about a new reality television program that was scheduled to air that summer. Jaffer read a short synopsis of the show in TV Guide which said that 16 Americans would be stranded on a remote island in the South China sea where they would be forced to survive each other and the elements with a $1 million prize awarded to the last person standing. The concept immediately appealed to the Kenyan-rooted teen who was now enrolled at the University of Toronto and this is how Jaffer's Survivor journey would begin.
Jaffer resigned from ScoopsWrestling in the same year and launched Survivor-Central.com in 2001. In the same year and after reading his work in the Sun, Jaffer was approached to do weekly Survivor radio segments on Z103.5 FM, 570 AM and Edge 102.1.
In 2004, Jaffer was approached to merge Survivor-Central with another entertainment site to launch Inside Pulse. The new venture (of which he was a part-owner and editor) allowed Murtz to cover and spoil every major scripted and unscripted program on television. His site used to only be relevant when Survivor was on the air. Now it wasn't just relevant. It was must-read material. The new site now receives 2 million hits per week and features a staff of more than 250 writers.
In 2006, Jaffer scored an internship at Entertainment Tonight Canada.
After leaving Entertainment Tonight Canada, Jaffer was hired as a print and podcast reporter for the government-sponsored ICON newspaper and online project. Jaffer once again made the front page of every issue that he worked on and single-handedly secured a behind-the-scenes tour of the Canadian Idol mansion and the last sitdown interview with Alice Panikian before she left to compete in the Ms. Universe competition.
In 2007, Jaffer signed his first book deal with BenBella Books. Jaffer's first title is expected to be released in 2012.
In 2008, Murtz became the host and star of the television series Reality Obsessed, a reality documentary series that films in Los Angeles where Jaffer asks big-picture genre questions about the genre he loves so much. Anyone who is anyone has appeared on the show which is currently airing its third season on TVTropolis and the Global Reality Channel.
In the same year, Jaffer was recognized as the alumnus of distinction by his alma mater, Centennial College, making him one of the school's youngest winners.
Currently, Murtz Jaffer continues to be the Chief Content Officer at InsidePulse.com. He has also served as the resident on-air television expert on both the Z103.5 FM Morning Show and the Virgin 99.9 Morning Show as well.
With a biography that includes experiences in the newspaper, radio, online and magazine streams, television is the logical next step for Murtz Jaffer. He is… reality obsessed.