Reality Rally Stars Line Up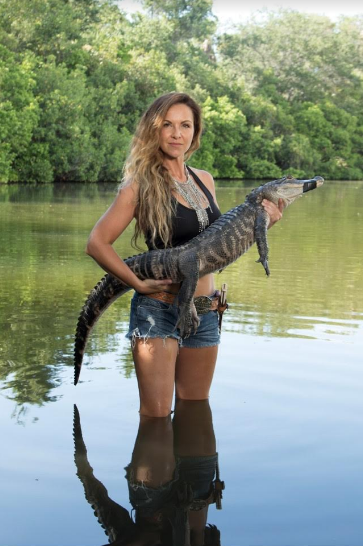 Naked and Afraid
Amber has been on Discovery Channel Naked and Afraid for 3 seasons. Two 21 day challenges in the Everglades, Florida and Namibia, Africa. Amber recently completed her 40 day challenge in Ecuador, South America. She thrives on surviving outdoors with nothing and pushing her limits to the fullest. Amber served 11 years in Active Duty U.S. Army with 2 deployments to Iraq. She learned more survival skills on the Soldier Front Range than she could imagine. Currently, Amber is a Medical Laboratory Technician in Libby Montana and enjoys ice fishing, snowboarding and weapons shooting. Amber loves sharing past experiences to help motivate people to push themselves to learn more every day about being a outdoor survivalist.
Amber is exciting about raising money for Michelle's Place, she has several family members who have been diagnosed with breast cancer and understand the hardship they go through on a day to day basis, having a resource center makes a huge difference with helping others.
* If I raise $2000.00 by March 12th I'm taking the polar Bear plunge here in Libby Montana live on Instagram.
Favorite Movie: Jumping Jack Flash (1986)
Hobbies: Fishing, Shooting, Hunting and of course spending time with my Son Easton and Daughter Leila!
Instagram: amber_combat_survivalist
Facebook: Facebook.com/Amber.Hargrove2
Twitter: countrygirlsur1