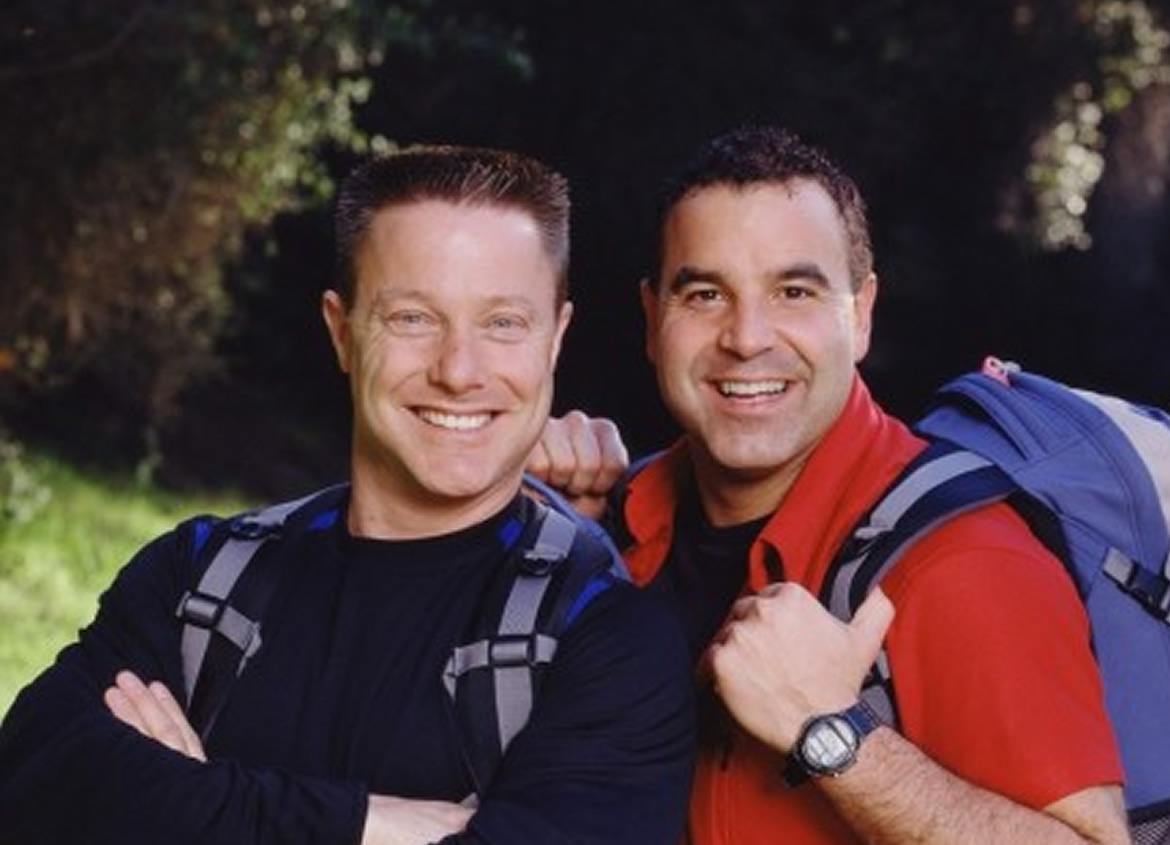 The Amazing Race 4
Hi there, My name is Al Rios and I am proud to say I am from Long Island , New York.
My team on The Amazing Race was known as Team Jon and Al , "The Clowns" on season 4 of The Amazing Race. We came in fourth place out of 12 teams and actually did complete the race and traveled over 40,000 miles to finish our trip around the world!!!
Jon and I raced around the world with good humor, sportsmanship and competitiveness. At the end of the race we were proud to say we rated 97% popularity on the CBS website poll with The Amazing Race Fans! Best in the world!!
Being a part of The Amazing Race was truly the experience of a lifetime that I will never forget, It was extremely challenging and equally exciting. We raced hard and we were ourselves. We continually hope some day that maybe we'd be invited back for a Re- race.... We'd loved to do fans verse favorites or Veterans verse newbies...LOL...One can always wish and hope can't they??
Prior to being on TAR, I lived a pretty interesting and out of the norm life. At age 18, I was accepted into to Ringling Bros. and Barnum & Bailey clown College and was a part of its CBS television special 20th anniversary celebration! I was offered a contract to travel with The Greatest Show on Earth and toured with Ringling Bros. for 6 years in the United States and two years in Europe.
As you can imagine, all this touring gave me the unique opportunity to visit all 50 states in the United states along with many countries in Europe.
After completing my tours with Ringling I then became a part of an interactive, comedy, improv. Troupe known as "The Krooze Komics." I wrote, produced and performed on Royal Caribbean Cruise lines' Voyager mega ships for the next 5 years cruising throughout the Caribbean, West coast and Alaska!
Throughout all this touring and performing around the world I managed to complete my college degree and masters in Special education and elementary education.
I decided to make Long Island , New York my home and purchased my house and settled in the beautiful North Shore of Long Island.
I am presently in my 11th year of teaching Children with special needs on the High School level, and I love every minute of it! I share my experiences of the circus, The Amazing Race and cruise ships with my students and use real life situations and experiences that I have encountered in my lessons. My students LOVE to hear all the stories and adventures and I hope I instill the wonder of travel in each and every one of them.
During my summers I write and direct Murder Mystery Dinner Theaters that are performed on royal Caribbeans Cruise ships all over the world.
It is an honor and privledge to be able to be a part of this very special fundraiser and raise funds for Michelles Place, breast cancer resource center.
The fight against cancer is all too personal for me as I lost my Aunt Michelle "shelly" Orrell to cancer many years ago and sadly I lost my mom to pancreatic cancer in March 2012. Watching my loved ones battle this horrific disease was agonizing to me and I committed myself to continuing the fight in memory of my Mom. I take part in many local fundraisers, walks and dinners to raise money to fight this terrible disease. I have walked 3 miles on stilts in a local fundraiser and vow to continue the good fight against cancer until we find a cure. Please help and be a part of this very special event to show what we can do in the fight against cancer.