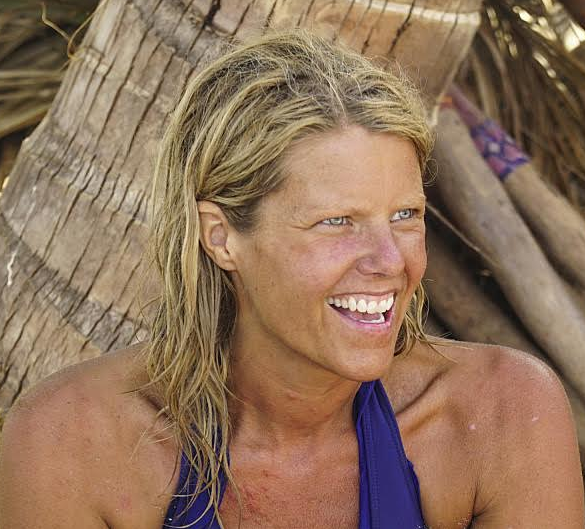 Survivor Millennials vs Gen X
Sunday Burquest is a castaway on Survivor 33: Millennials VS. Gen-X. She has been married to Jeff for over 24 years and has 4 children: Carter (22) recently married to Kara (22), Brock (20), Tucker (18) and Kennedy (16). Her biggest accomplishment, aside from her family, is beating her 2012 breast cancer diagnosis. The Reality Rally is important to her given her own recent experience with cancer. She's thrilled to have the opportunity to support Michelle's Place and give back to woman facing this terrible disease. After going through cancer she knew there was nothing she couldn't do and was able to fullfil her lifelong dream to be on Survivor, her favorite TV show.
Sunday has been on local television stations demonstrating DIY projects for the past 5 years, known as a 'DIY Expert' in her community and also owned a small business re-purposing furniture with her sisters. For the past 25 years she held a full time position at her church, the last 15 as a youth and then young adult pastor, along with her husband Jeff. Her life story, 25 year ministry experience, and her passion for public speaking gave her the motivation to recently launch a public speaking career. She is currently traveling with an inspirational and motivational message to both faith and non-faith based groups.