Sponsorship benefits and your offer.
Part of the vision of Reality Rally is to enhance and highlight any business that would like to be a part of the weekend of "Fun for Funds".
Due to the Reality Star component it will highlight who you are, not just local but national and even global visibility. Our website, was viewed in 96 countries and all 50 States. Press coverage came from 7 states. Participants came from all over the US and Canada.
We constantly look for many ways Reality Rally can offer our sponsors to be of benefit to their business through our visibility.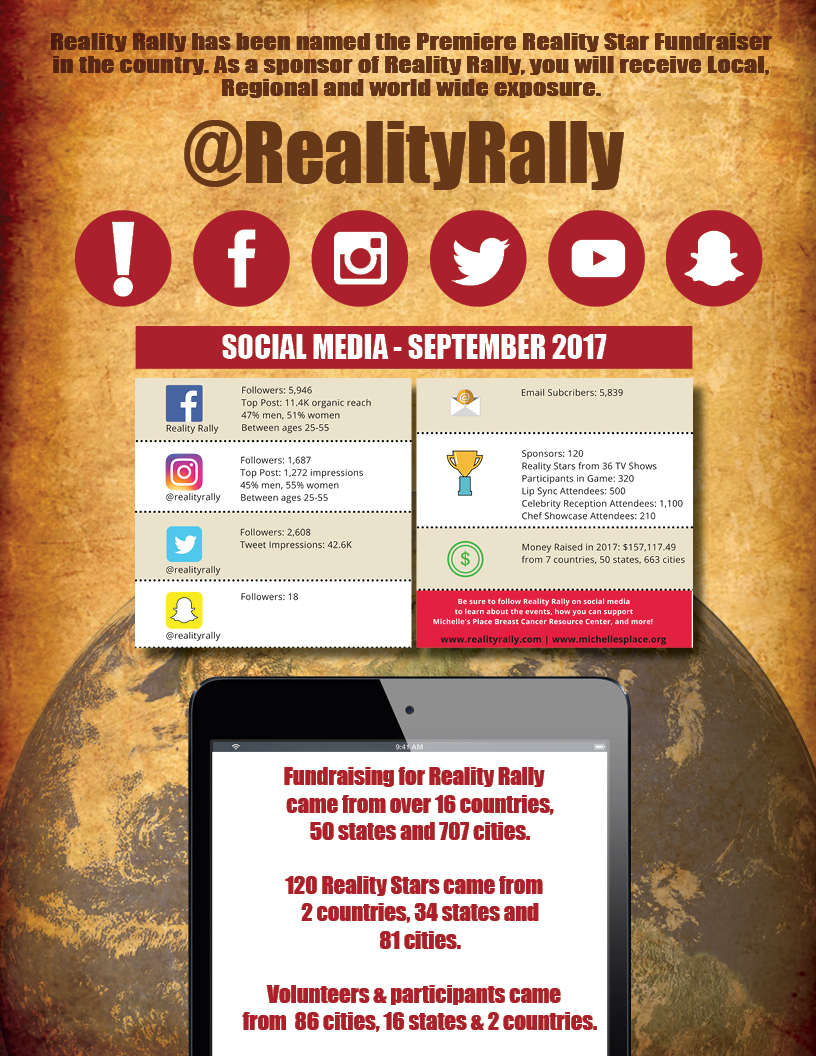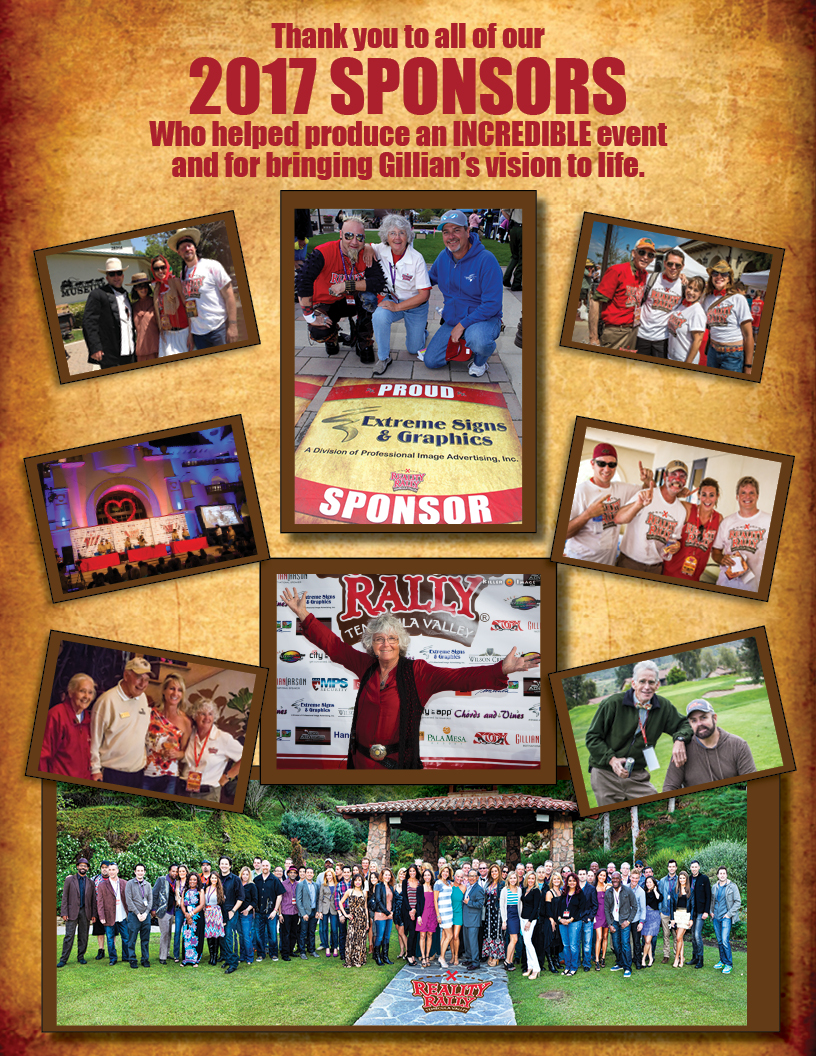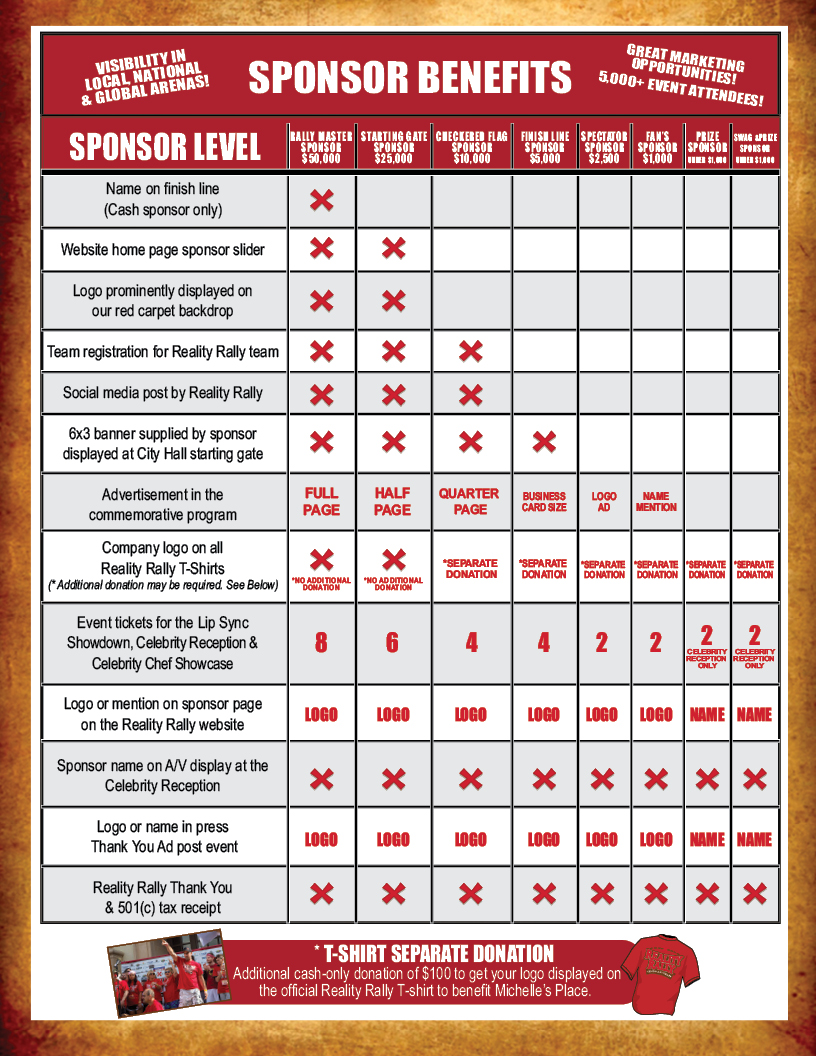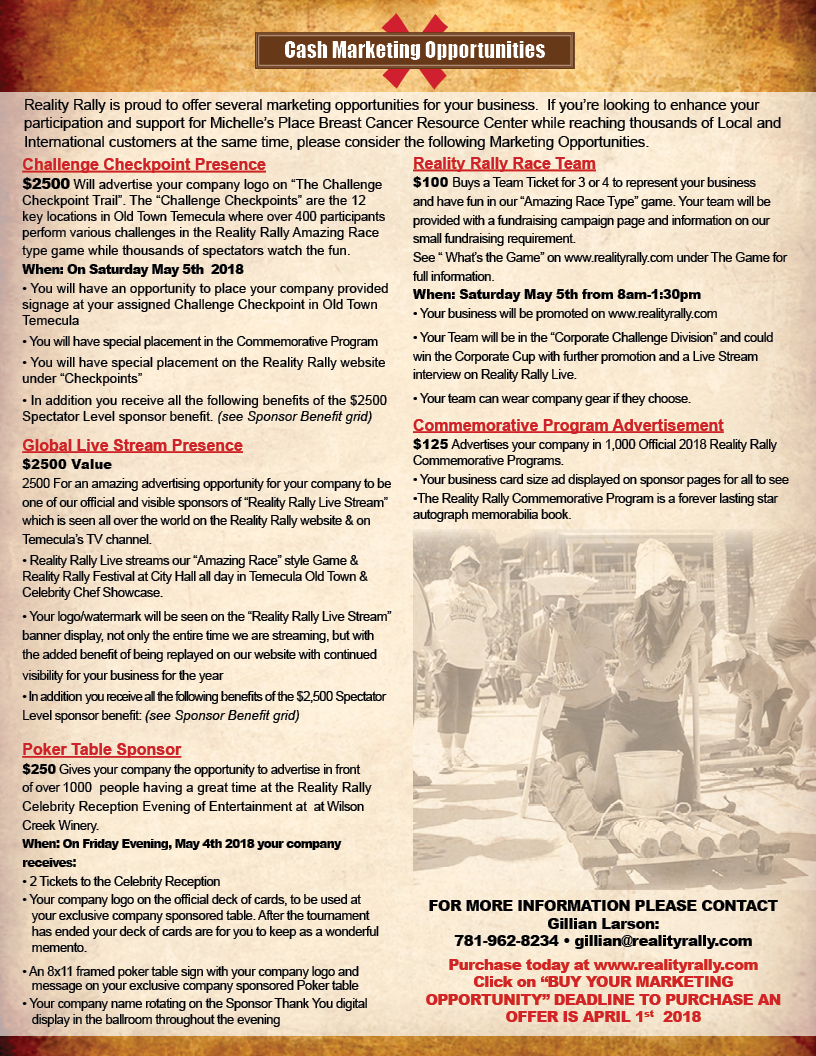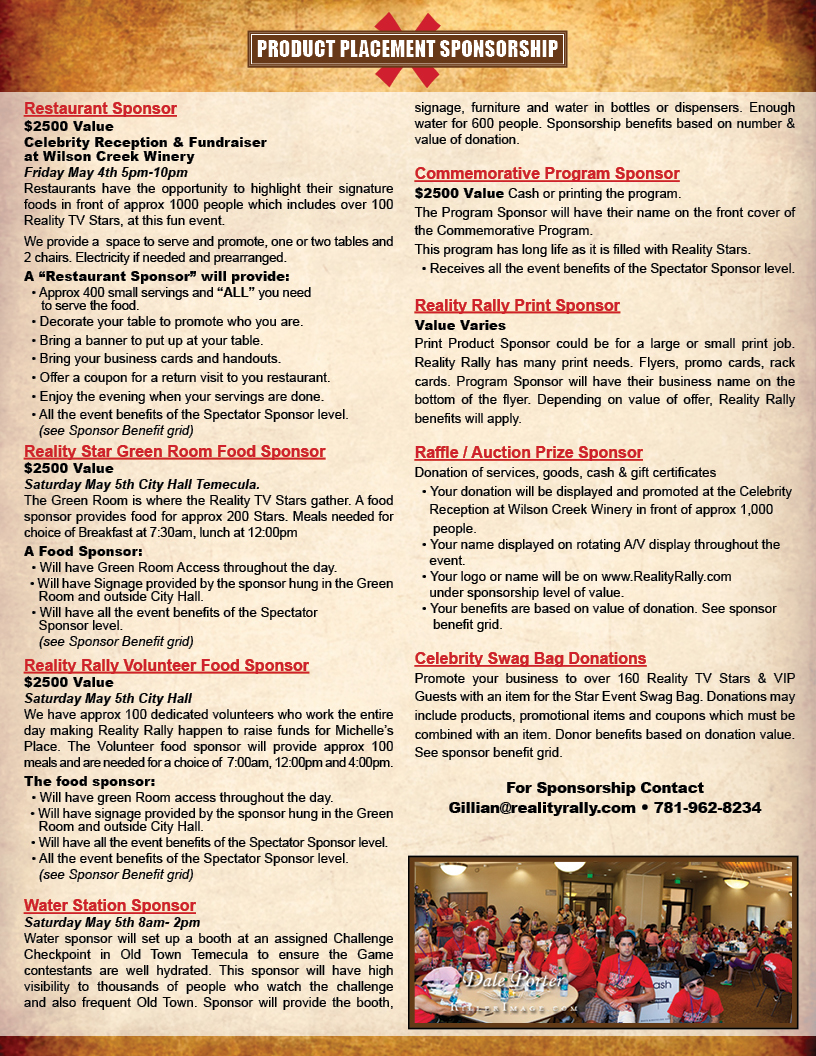 If you are interested in a Reality Sponsorship of any kind please complete this form and we will get back to you.
Click link to sign up your offer 2018 Sponsor sign up form
Thank you. We really appreciate all sponsorships offered.
For questions email gillian@realityrally.com