The Reality Rally " Amazing Race" Game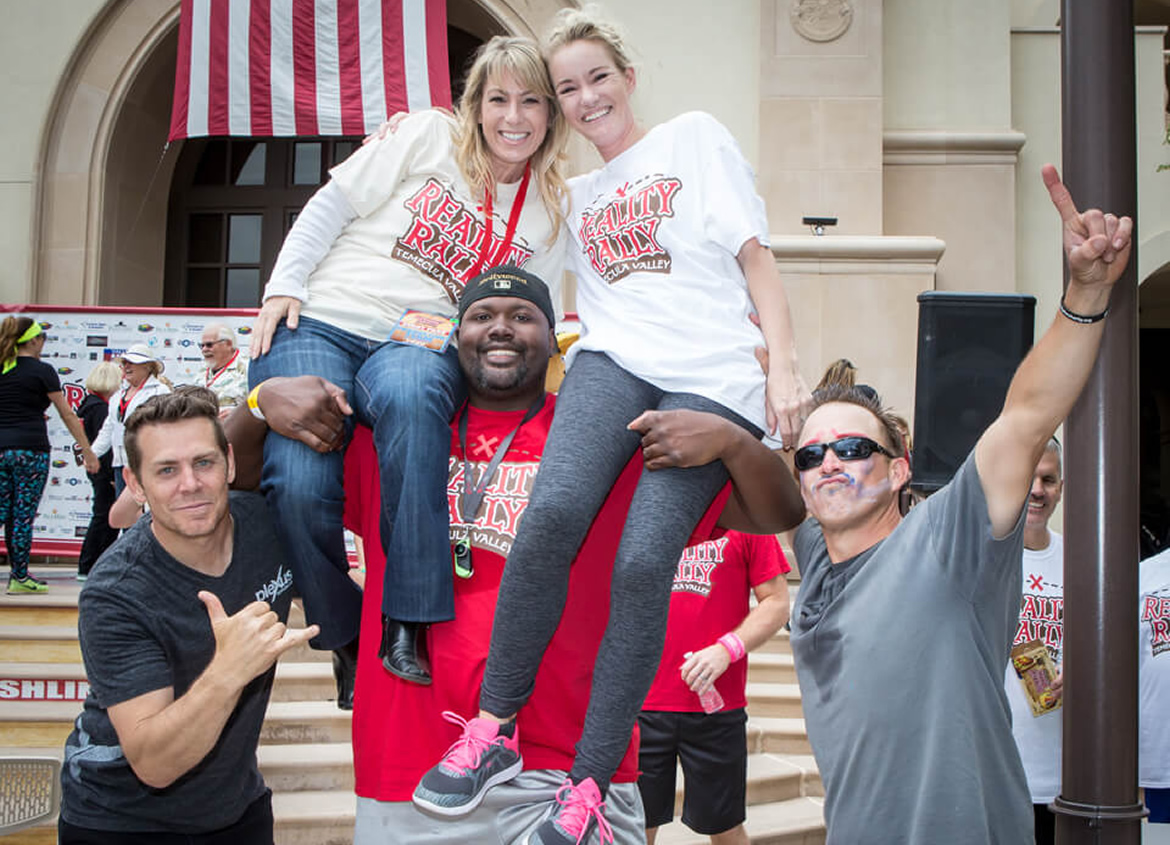 Selling out fast. Get your team into our Reality Rally "Amazing Race" game. Race through 12 Challenge Checkpoints all over Old Town Temecula. Don't miss the fun!
The Reality Rally is a 3 hour "Amazing Race"
Saturday April 8th 2017, 9:00am to 1:00pm
Check In from 7:00am-8:45am at Temecula City Hall in Old Town "Team Check In" booth. Game starts at 9:00am with the Opening Ceremonies and ends at 1pm.
See Game details
All Teams consist of 4 contestants. Players must be 16 or older. Team spots limited and sign up closes March 15th or when 80 teams have signed up.
Buy your Team Ticket and you will be contacted by Team Relations to show you how to proceed.
Don't delay, only 80 Teams will play!
TEAMS must be registered by March 31st to play- NO REFUNDS. Consider the purchase a donation to Michelle's Place if tickets cannot be used. We really appreciate your participation, Michelle's Place really appreciates your contribution.
Reality Rally has reached our Reality Star Team complement. We are still able to take teams of 4 fun people to have a great time playing in our Reality Rally Amazing Race but without a Reality Star.
Game Tickets still available.
Prices
$160.00 = Loyalty Bonus Team of 4 with No Star
$200.00 = Team of 4 with No Star
$50.00 = Individual Ticket for 1 person (to be assigned to a team)
$100.00 = Charity Team highlighting your charity. Team of 4 with no Star
$50.00 = First Responders ie, Police, Fire, EMT, Military. Team highlighting your service to our cities and country. Team of 4 with no Star
If you have any questions email our Team Relations Director: Joan Hoover JoanRealityRally@gmail.com
,
Watch Game highlights to see why YOU do not want to miss 2017. Challenges vary every year.
Check out our FAQ's to answer most of what you need to know. Reality Rally FAQ's