Bunky Miller was a contestant on Big Brother 2 and made such an impression he is considered A Big Brother Legend so we feel totally honored to hear what he feels about Reality Rally. In addition I feel honored to know that we have made an impact on Bunky's life.
That is what Reality Rally is all about, making an impact in so many ways.
Reality Rally provides an opportunity for people to step out of their norm, be someone totally different and have fun as they entertain. The Reality Rally Celebrity vs Public Lip Sync Showdown provided that opportunity for Bunky and he brought down the house.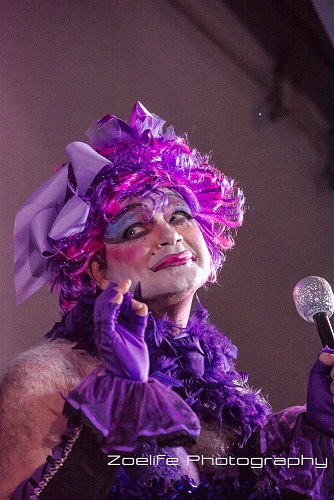 "Thank you , I'm glad my number did not disappoint!!! It was a lot of fun."
Reality Rally provides an opportunity to connect people in so many ways which often begins an amazing collaboration and friendship with a mutual benefit. Many of the Stars are randomly assigned to a team but when the results of that collaboration surfaces it make me know that it was no accident but a guided decision.
Bunky was assigned to a Reality Rally Amazing Race Team, the K9 Guardians Is A 501c3 Nonprofit Tax Exempt Organization, Whose Mission Is To Raise And Train German Shepherds As Service Dogs For The Purpose Of Providing Them To Veterans Of Foreign Or Domestic Wars That Suffer From Post-Traumatic Stress Disorder (PTSD), Traumatic Brain Injury (TBI) And Other Service Related Disabilities
And THANK YOU for assigning me to the k9guardians.org. What a great charity. I felt compelled to donate! Leisa the founder is such a sweetheart.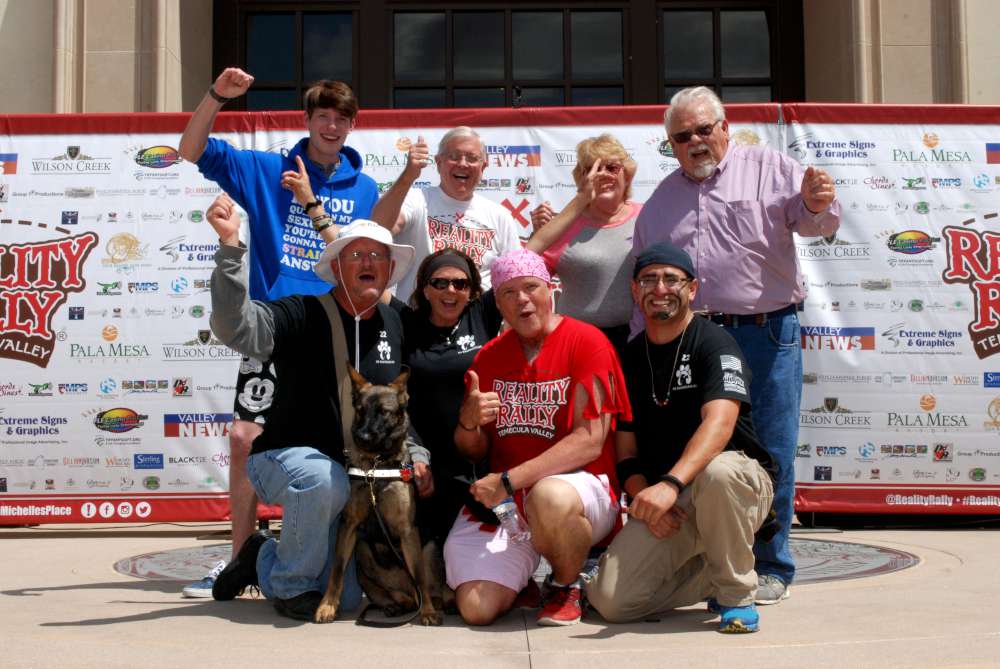 Reality Rally offers the opportunity for people to come as a guest of a Star who raises over $1000 for Michelle's Place and they are treated like the Stars all weekend while have a most enjoyable weekend with the Star who brings them.
"My VIP guest Jason from Austin had a great time. He commented on how well organized everything was and how friendly everyone was"!!!
"Many of us look forward to it all year long. It means and fulfills many things for many of us.
Your event also reminds me and confirms that people love me; I love how friendly everyone is and how caring and loving they are!! You set that tone and it permeates throughout everyone the entire long weekend! I need that love and joy in my life, and many of us do!
So THANK YOU for doing so much more than just raising money for breast cancer. Reality Rally is so much more for many many many of us! You are not just having a positive impact on the lives of people affected by breast cancer; you are having a positive impact ON ALL OF US!"
Feedback from those who attend our 3 day Reality Rally weekend fundraising "Fun for Funds" event is one of our "Why's"
What a privilege we have to be able to raise funds and make such an impact on so many people in so many ways.
www.realityrally.com May 3,4,5th 2018
The powerful Black and White photo testimonials designed, produced and sponsored by Richard Kee, http://www.richardkee.com/