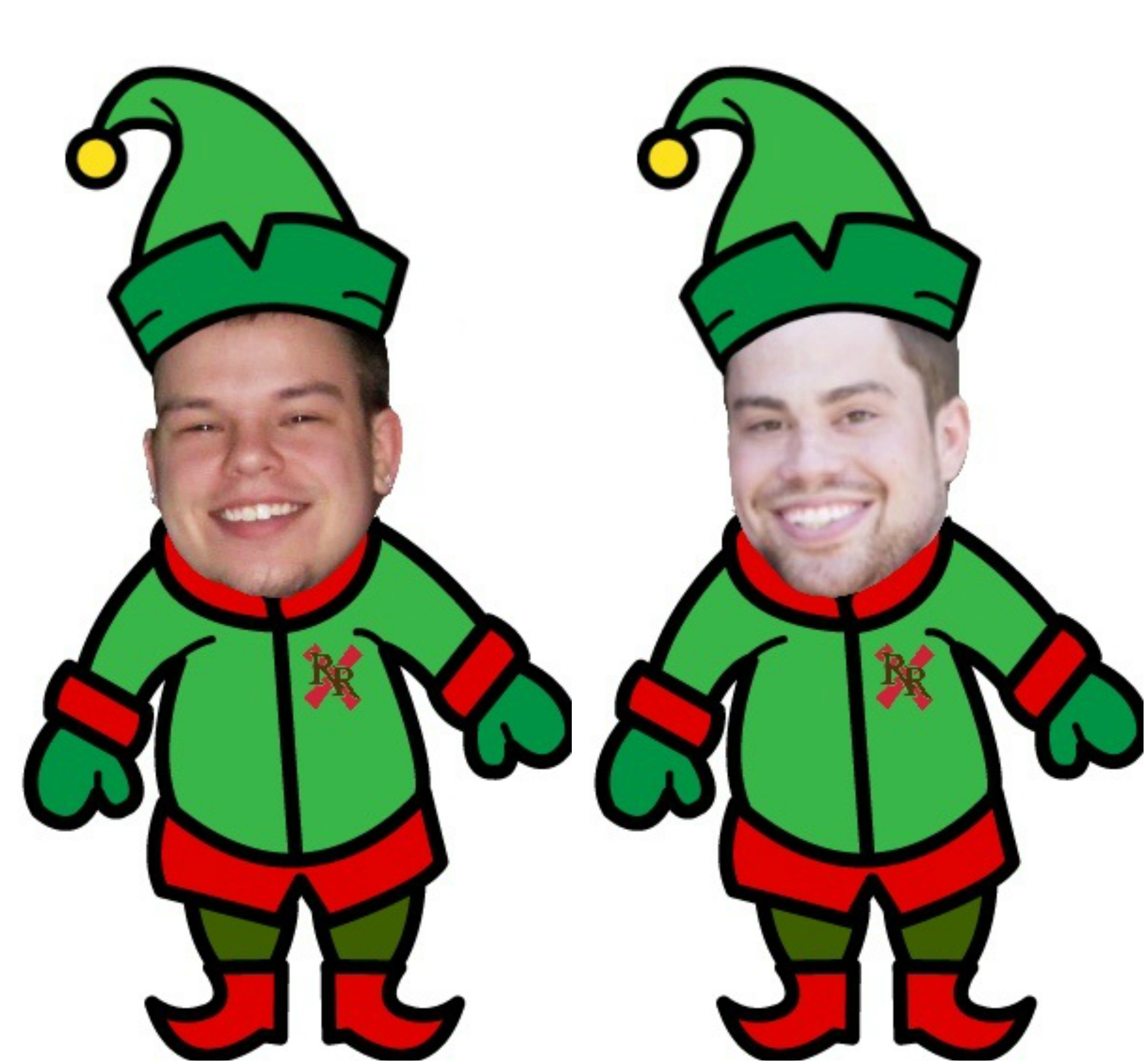 Even the elves are getting in on Fun for Funds for Michelle's Place Breast Cancer Resource Center
Read more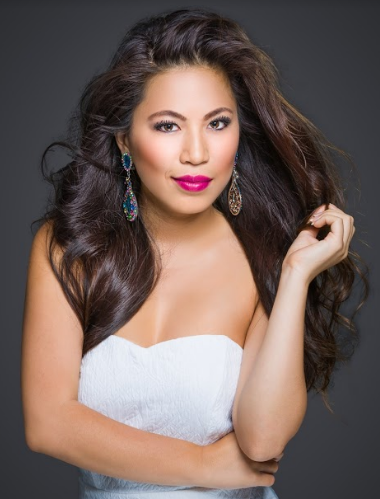 Sindy visited Michelle's Place Breast Cancer Resource Center April 2016 at Reality Rally and was so touched by what the center does she knew she would come back to Reality Rally in 2017 and also knew that she would do something extraordinary to help raise funds. I'm going to do it!! I'm going to chop off my hair!
That beautiful hair would be her way of making a difference. It would make a difference to her as she fully intended to have 21inches less hair but she knows that 21inches would make a really big difference in the lives of many for those fighting breast cancer receiving the services she saw at Michelle's Place.
She made a bold declaration and appeal on Facebook.
"I'm excited to participate at Reality Rally again & continue to raise funds for Michelles Place Breast Cancer Resource Center.
I admire the strong women who would shave their head while undergoing treatment for Breast Cancer. I can never be that brave but I want to do something.
Tease Hair Lounge has agreed to cut off an inch of my hair for every $100 raised (max of 21 inches).
My goal is $2100.
Help me reach my goal and let's make a difference!
Help Sindy lose her hair or 21 inches of it by donating today. Click this link to hear the click of scissors as it takes off 21 inches.
https://realityrally.givecorps.com/projects/18277-sindy-nguyen-s-fundraiser?from_wicked_finish=true
Read all about this remarkable young lady and come and meet her at Reality Rally April 6th-8th 2017.
Sindy Nguyen, otherwise known as "Sindy with an S," is an Event MC, Assistant Cruise Director, Model, Beauty Queen/Judge, World Traveller & was a Houseguest on Big Brother Canada Season 3.
Having grown up in the small town of Huntsville, Ontario, Sindy is anything but a small town girl. Of Vietnamese descent, Sindy is fluent in both English and Vietnamese. Currently residing in Toronto, Ontario, Sindy always has a project on the go.
With her passion, skills, and determination, she was a part of numerous musicals, including Seussical & Aida, the film King of the Camp aired on YTV, and several music videos with artists such as Lady Antebellum, Keshia Chante, and Neverest, just to name a few. Sindy continued to develop her talents while attending Humber College as a member of the Humber Varsity Cheerleading Team as well as the Humber Hype Dance Team.
With her array of talents, Sindy's biggest passions are to host large events and entertain crowds. Sindy combined these two passions while working at sea with Princess Cruise Line as an Assistant Cruise Director. For two and a half years, Sindy was able to entertain guests onboard while also visiting four of the seven continents! Her next goal is to travel to the remaining three continents (South America, Australia and Antarctica) before she's 30.
Embracing the idea that there is more than one route to success in life, Sindy's taken a less traditional road in achieving her goals. Her ability to test her limits and fears has given her the courage to skydive, surf, bungee jump and shark cage dive. Sindy has traveled to 38 countries believing that the world is her textbook; each country is a new chapter and each experience a new lesson.
Sindy is a huge believer in giving back, staying involved in the community and helping any way that she can. She has previously fundraised for Variety Village, The Rainbow Children Foundation, the Canadian Breast Cancer Foundation, CARE Canada and the Susan G Koman Foundation.
Due to the development of vocal chord nodules in early 2013, Sindy has returned home. While home, Sindy has decided to pursue her love for pageants and was honoured to represent Canada internationally in Orlando, London & Paris.
In 2015, Sindy was selected as 1 of 16 Houseguests to be on Big Brother Canada Season 3. She was the second houseguest evicted from the house. As one of the first five evicted houseguests, she was given the opportunity to re-enter the house if she won the challenge. Sindy successfully outlasted the other four and re-entered the house. However, her time in the house was cut short and was evicted for the second time and becoming the second member of the Jury.
Sindy strives to be an extraordinary role model by empowering others to understand that any dream is attainable and the unconventional way of learning can be the exceptional way.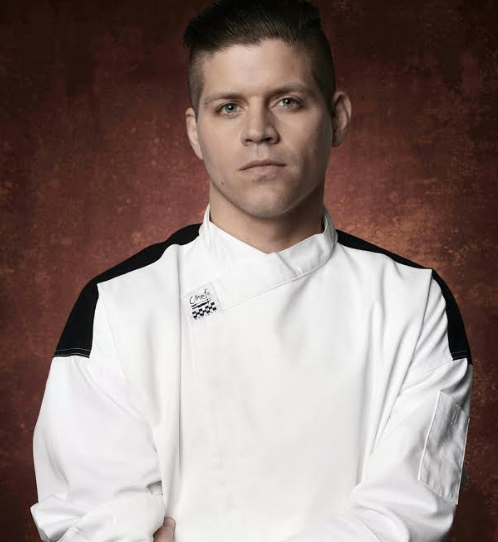 40 pans of bread make a difference in lives.....how, do you say??, read on!!!
Reality Rally is an amazing awesome fun weekend for people and it also promotes Temecula. BUT it is primarily a way for people who care about making a difference in the lives of others to make a difference and in many creative ways......The Reality Rally weekend is a way to have the time of their lives making memories while helping those fighting cancer to have time in their lives to make memories.

Raising funds is hard but dealing with cancer is really hard. Being creative raising funds really helps. This is the first story of caring creative Reality Stars who came up with a way to raise the funds and more stories will follow as we are blessed by having Stars and Teams who care and make it fun and beneficial for people to donate.This is all about 40 pans of bread, 20 ins of hair in the next blog.
I saw an amazing donation of $470 come through Koop Wynkoop from Hell's Kitchen, so I asked him how did that happen.

In his words "Basically what I've done is instead of fully asking for donations only in offering my baking skills for a donation. I'm offering the persons choice of cinnamon rolls or a loaf of challah bread for a $20 donation. Either made through the webpage or in cash then I do a lump donation when I have enough cash. I've just taken into consideration the fact that this time of year,its hard to just get cash from,people no matter how positive the donation would be to a cause. So I've decided that selling something I can make using the skills I'm know for will result in better donations from me.
Its going so well that I simply have had,to turn some people away from getting any bread right now and push them into another week. I've made over 40 pans of bread just this week.

Help Koop raise funds buy buying a "Virtual Loaf of Bread" donate any amount here and feel the warmth of your donation as you break bread with your family at your holiday table knowing that you have helped other be at their holiday table.Click here and help Koop raise funds. https://realityrally.givecorps.com/projects/20819-koop-wynkoop-s-fundraiser
Koop says it all " "A meal is the simplest way to make family time. To bring that family back together, it all starts with food."
This is Koop, come and meet him at Reality Rally 2017 April 6th-8th. See details www.realityrally.com
Watch Koop compete in the Reality Rally Celebrity Chef Showcase on April 8th at 6pm Fazeli Cellars Winery.

Koops mother is a cancer survivor who is celebrating 5 years in remission in 2017 and hopes to be a part of any great organization that is leading the charge to help not only cancer patients but their families as well.
Koop is first and foremost a family man. His girlfriend Jen and their two children AJ and Aly live in a small community in Ohio where farm to table is not a concept but a way of live. The culinary industry is a second life for Koop starting his professional career as a laborer in a local factory straight out of high school. Koop did not know what path to take in life until after his son was born and he was laid off work due to the economic recession. This is when he became interested in the culinary world. Cooking for family was something that was enjoyable and not just another chore. After enrolling and graduation from the Columbus Culinary Institution Koop began his professional culinary career as an entry level fry cook but within a year was able to be coordinating his first wine paring and start to make a splash in the local culinary world. Always the one up for a challenge the opportunity to be a part of Hell's Kitchen was something he did not want to pass on. After going through the application process he was cast for season 16 of Hell's Kitchen. Since returning home from Hell's Kitchen Koop has embraced his local roots and his doing his best to educate on where our food comes from and why it is so important to know that your food comes from the farm not the grocery store.
Taken from his media interview when he got on Hells's Kitchen Media interview with The Courier http://thecourier.com/family-news/2016/09/26/carey-chef-goes-to-hell-and-back/